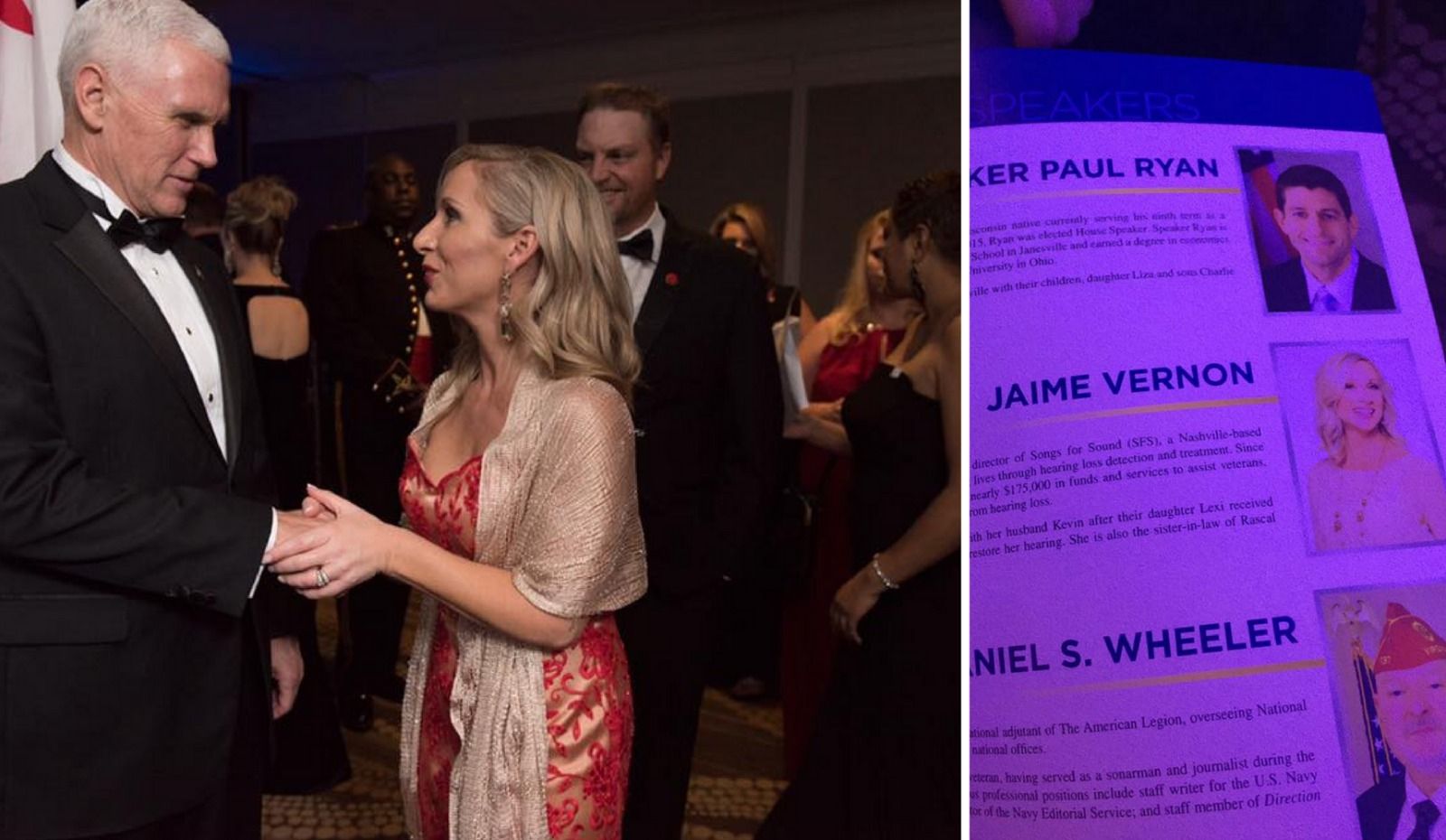 DYK? 90 percent of people who could benefit from hearing technology are not seeking help.
Legislative Accomplishments:
1. Meetings with Hearing Health Caucus, Senators and Congressman on both sides of the aisle
2. Guest speaker at President Donald J. Trump's Veterans Inaugural Ball - presented on hearing loss in veterans/military
We fight to improve awareness, access and action around hearing healthcare.  The healthcare system and insurance providers often provide little to no assistance for people with hearing loss.  We fill that gap as the charity conduit that takes people from "I think I have hearing loss" to an appointment with an audiologist.  This includes a baseline hearing test on our mobile clinic, a checklist of next steps of care and an audiology referral.
We urge lawmakers to create the following reform to improve hearing healthcare:
MILITARY/VETERANS

Overflow clinics to mitigate wait times at the VA
Fewer restrictions for access to hearing technologies
Help navigating the VA
Improve awareness & understanding of hearing technologies

SENIOR CITIZENS/ADULTS

Health insurance mandates covering audiology appointments, hearing aids & cochlear implants.
Increased PSA's on the health & wellness risks of untreated hearing loss including impacts on physical health, emotional & mental health, social skills, family relationship, self-esteem, academic & job performance
Mandated hearing insurance policies including coverage both within major health benefit providers as well as third party supplemental insurance companies

UNDER SERVED CHILDREN

Annual hearing exams at a qualified audiologist covered by insurance 
No cost hearing aids for every child mandated in all policies as an offered benefit in plans
Educational services for students with hearing loss