SOUND NETWORK KIOSK SOLUTION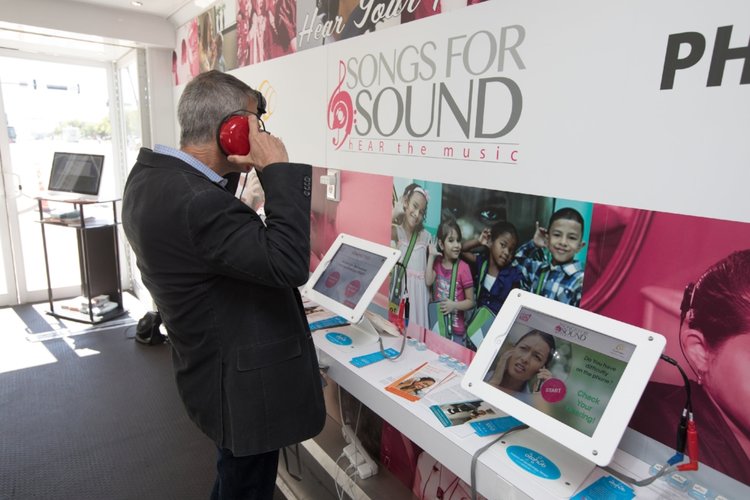 Be a part of our NETWORK, MOVEMENT & MISSION while serving your community, growing your business and increasing your customer base! 
Mobile devices will constitute the principal mode of delivering hearing healthcare due to their portability, multimedia functionalities, internet connection capability and cost.
Leveraging on these features, Otohub aims to design products for mobile devices to make patient testing and treatment more efficient and cost effective, without geographic limits, in order to fill the gap between the offers and demands of hearing healthcare.
If you think your service would benefit from the following, then this is perfect for you:
- Top Hearing Screening Software which is an "all in one" suite. Your guests will be guided by a virtual Audiologist.
- A Private Experience
- Marketing Capabilities
- Data Capture
- Real-time access to the screening data with a business login/reporting feature
Reliable
ANSI and ISO-EN compliant, assuring reliable and accurate outcomes. Same level of accuracy, same professional transducers, just lighter, less expensive, more portable and with long life battery
NOAH Certified
OtoPad is the first iPad based audiometer with NOAH integration built-in. You can export and import your Patient Data wherever you are as if you were in your office.
HIPAA Compliant
Patients Database storage is HIPAA compliant: your Patient Data is safe!
Time Saving
Save time by generating integrated Clinical Report with customized Header and with your digital Signature. You can customize them remotely!
Kiosk Costs Starting At: $1500
MONTHLY RENTAL Sponsorship or Donation Starting At: $1000
TO LEARN MORE: Jaime Vernon, jvernon@songsforsound.com