AUDIOLOGISTS: JOIN US AT THE CLINIC!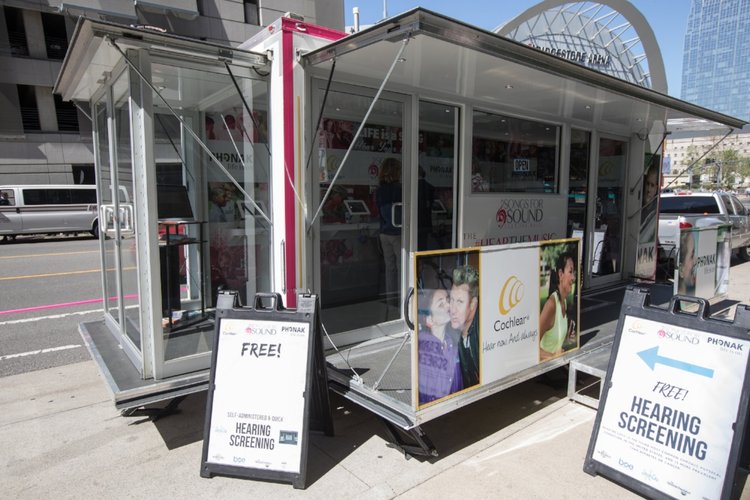 CAUSE MARKETING:
"a company and a charity team up together to tackle a social or environmental problem and create business value for the company at the same time."
Our Hearoes Tour experience & clinic will tour through your town, partner with you, host events at your location or around town. We average over 700 Free Screenings each month, 22 event days. Approximately 50% of our guests need follow up. We can partner for a day, a week or a month.
This type of community outreach promotes your Audiology clinic and provides direct referrals!
1. Email Gina Bailey at gbailey@songsforsound.com
2. Choose your event days
3. Bring your table cloth and literature from your practice
4. Meet/greet guests as they enter the hearing health experience and then discuss their results upon completion. 
5. Give them your card and engage with them about follow up (more details upon a conversation with the SFS team)
6. Become their Audiologist!
We connect with individuals by gathering their contact info, offering opt out features and making sure we are treating every guest with the best customer service & respect. We provide packets of information tailored for the hearing level. 
It costs us over $1500 per day to operate/manage our mobile hearing clinic, experience and events. While donations and sponsorship are not mandatory, we do hope you'll feel lead to support our work while we can help you grow your practice. 
Sponsorship or Donation Starting At: (Suggested, not mandatory) $250-$1000 depending on the number of events you partner.