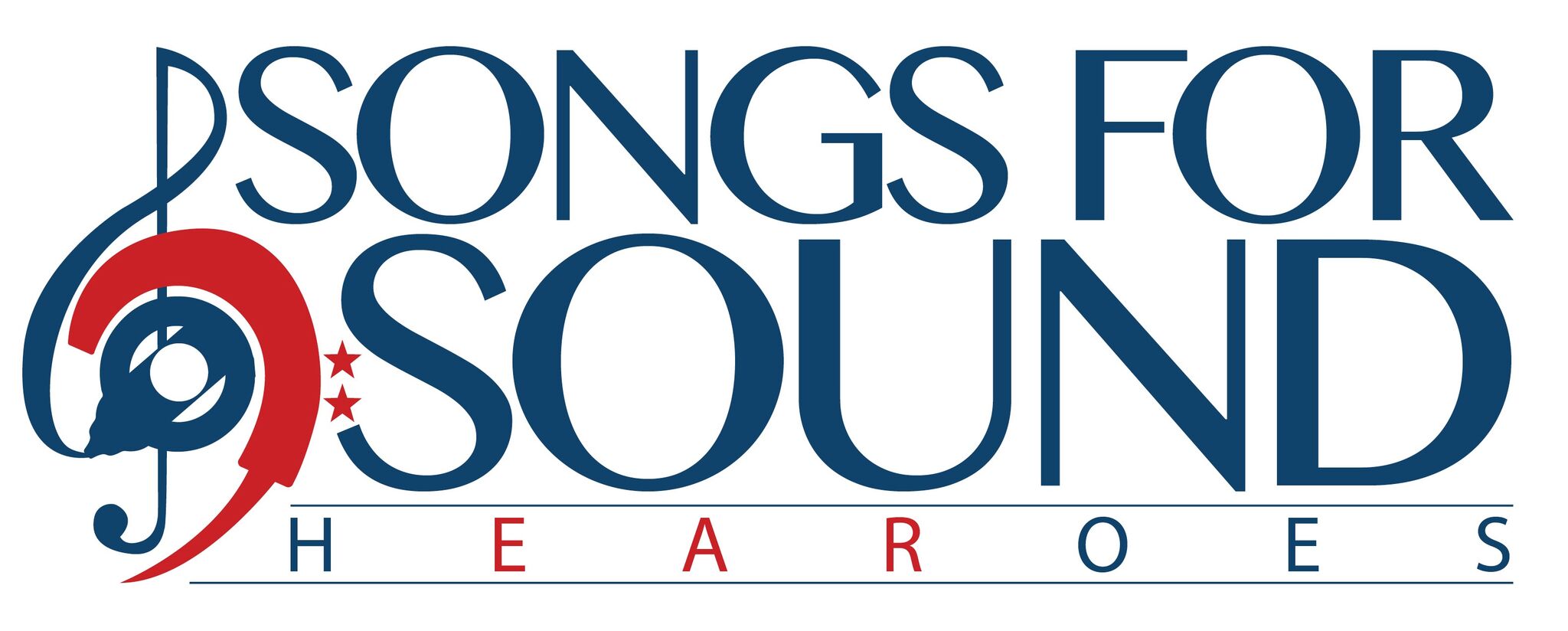 DYK? 1.5+ Million Veterans live with a disabling hearing loss, yet 70% report they don't know how to navigate the VA to get help?
How We Help
We refer more veterans to audiology than any other demographic – 85 percent of veterans we screen have hearing loss. Songs for Soldiers is a targeted effort to reach our heroes with hearing loss to help them hear. The emphasis is on hearing restoration, protection and prevention.
We bring a free hearing clinic to veterans & military events, NASCAR events, shooting events, air shows & more to serve veterans & active military members, police officers and firemen/women, hunters & shooting enthusiasts.
We proudly provide support for the 2017 Armed Services Bill.
If you struggle with military hearing loss, you can register to receive Phonak hearing aids through a VA Medical Center near you. You will need the following documents to register:
Driver's license
Health insurance information (if available)
Copy of Veteran's DD214 (Service Record)
This checklist is a great start to navigating the VA!
Other helpful resources: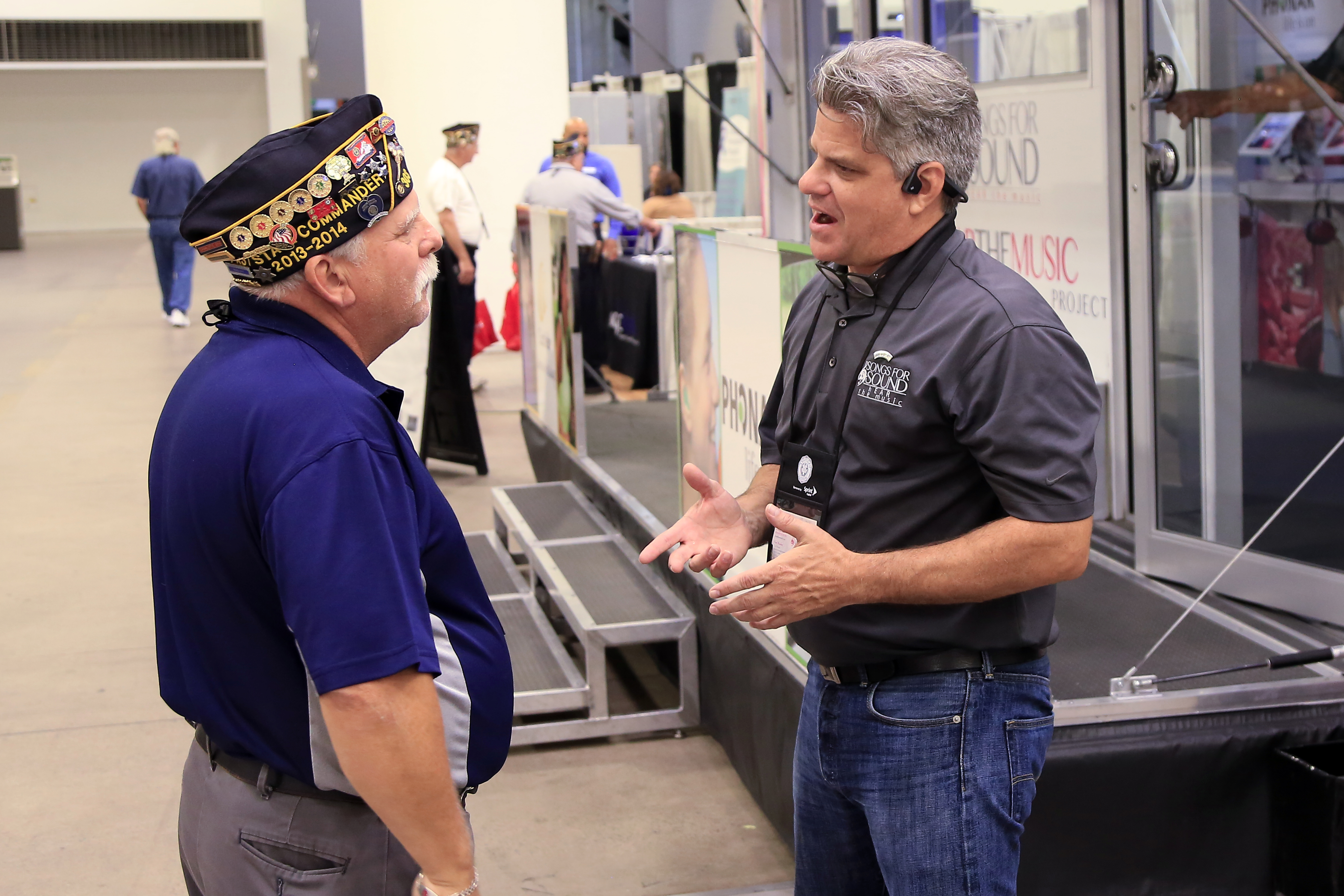 Our Hearoes Program serves the hearing needs of our wounded and healing Soldiers, Marines, Airmen & women, Seamen & women and First Responders. Our mission is to raise awareness of the detrimental psychological, social, and physical consequences of undiagnosed or untreated hearing loss in our returning combat veterans or to those who manage devastating crisis each day, such as our first responders.  The Hearoes Tour provides resources, testing, and assistance in the process of restoration. We also provide education and promote awareness of the importance of hearing protection and general hearing health.
Our Story By: Kevin Vernon
My wife and I moved to Nashville to be with family shortly after her mother passed away too soon from our lives. Then our daughter Alexis "Lexi" is born deaf. Through the miracle technology of cochlear implants her hearing has been restored. She is still deaf, but with her processors she can hear a whisper. My older brother is the lead singer of the country music trio Rascal Flatts.  It's unimaginable to me that she would never be able to hear her uncle Gary sing without her cochlear implants. Having never heard of such devices prior to her diagnosis, my wife set out on a mission to spread the word. She started Songs for Sound to do just that. Being exposed to every facet of music after moving, we fell in love with the creative process. Getting to watch a story develop into a song is amazing, and the reason we feel the words when we hear them. We began hosting events where you get to hear the story behind the song, the inspiration and the setting of the song, by the men and women who wrote them. Watching a "writers round" is something you have to experience if you love music. Proceeds from the galas and Songwriters Nights we host go to hearing programs across the nation,benefiting many families and hospitals. The journey we have been on has led to some incredible partnerships and friendships along the way. It has enabled us to see where many needs are not met.
God has led us to see all walks of life and the underserved, witnessing firsthand the consequences of undiagnosed or misdiagnosed hearing loss. He has provided us a platform to help other families and we intend to use it.
Why HEAROES?
This program was started after recent statistics indicate that most combat veterans returned home with some form of hearing loss. It's the #1 disability in returning  members of our armed forces.  I think about the sacrifices our military veterans & first responders have made so that I can enjoy the things I love and how difficult those things would be with damaged hearing. Hearing a turkey gobble in the spring, the crunch of the leaves as a buck trails a hot doe on a crisp November morning, the sound of a buzz bait as it ripples the waters surface, the way a drag sounds as a fish is peeling line off the reel - just to name a few.  Part of why I love those things is the peace I feel when I'm surrounded by nature. Being grateful for our military, having a servant's heart, co-founding a hearing charity and loving the outdoors has all led to this program. Our goals are to reach returning combat veterans to help provide the resources they need to restore their hearing while being able to afford them healing opportunities in the outdoors with hunting and fishing adventures.