DYK? After failing a newborn hearing screening, 50% or more children are "lost to follow up"? They don't return for further testing or help.
DYK? 95% of children born with hearing loss have normal hearing parents?
DYK? The cost of lifetime care of someone who is receives cochlear implants is $200-$250K vs (not being implanted) the cost of lifetime care is $1.2 million.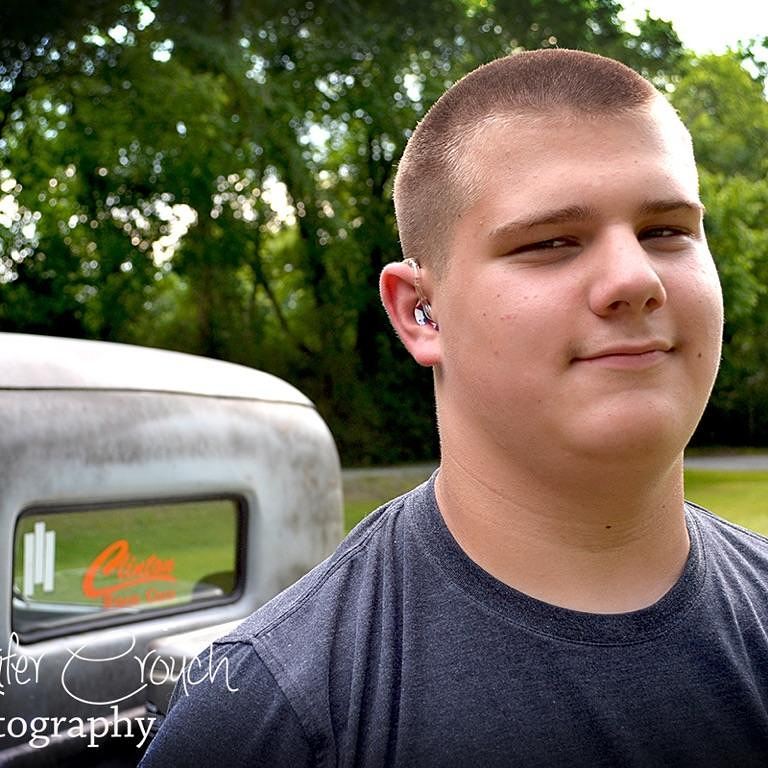 Jace Chapman is one of the coolest young men you'll ever meet. He hunts, loves football, enjoys hanging out with friends and loves country music. The first time Jace graced us with his natural charm was as a young boy. Our family met him when he played football for the South Cheatham. Indians. Most boys play football, right? Well, Jace lives with both hearing loss and cerebral palsy. Yet he braves each and every day with such joy, humor and a positive outlook that is infectious. 
Because of this joy he brings to any room or circumstance, and because of the time he brought our charity a bag full of stuffed animals for children with hearing loss, we couldn't help but give every donation to families in his name. He's earned it by being an incredible human being. 
Read more about how the Jace Chapman Family Fund intends on helping families across America HEAR and live a JOY-FILLED LIFE. 
How We Help
Rechargeable batteries, dry store kits, microphone protectors, classroom amplification devices...these are all devices necessary for cochlear implant and hearing aid users to be optimal. Each of these items are often costly. Each of these items are rarely covered by insurance.
Each year, we receive a number of emails and requests to help someone in need. Families who have children with hearing aids or cochlear implants. Adults who are contemplating cochlear implant surgery, but don't have the means to cover the deductible. Or, insurance is denying the claim time and time again. Songs for Sound is primarily a service organization. We serve and much of our budget is dedicated to providing free hearing tests and awareness to connect people to quality, affordable care. 
However, there are far too many occasions where people simply don't have the means. But read the statistic above...the difference in the cost of care to get a cochlear implant vs not having access to sound and language is close to $1 million. So if our Lexi had not been implanted, her lifetime cost of care goes up nearly $1 million! Why? Because of all the specialized services that are needed. 
This fund is to help families and adults to HEAR and live their best life. To live in joy, not worry, like our pal Jace does. That turns into being able to obtain the right job, to have a healthy social life, to have healthy brain function and to be able to communicate in every day life. 
FAMILY GRANT APPLICATION FORM