DYK? There are no Audiologists in Jamaica and only one speech pathologist on the island.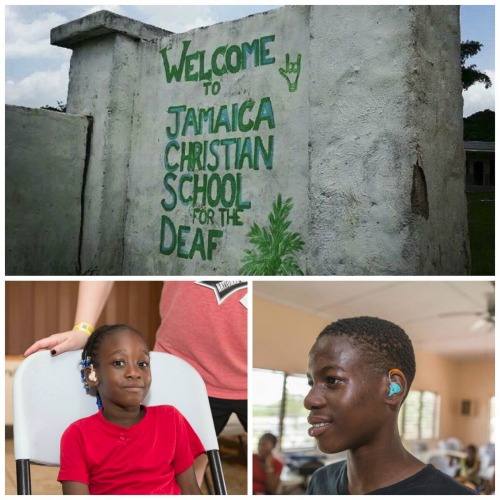 Eden means "paradise or a place of pristine, abundant beauty". Eden, Jamaica, nestled in the mountains outside of Montego Bay, is just that. However, there are little to no resources for hearing and speech solutions for those who live in this country with hearing loss and deafness. Upon an initial visit a few years ago to the Jamaica Christian School for the Deaf, Jaime knew we had to create opportunities for these children and this country to begin a system of hearing healthcare. Each summer, we bring a team of volunteers, audiologists and donated Phonak hearing aids to the students of Jamaica Christian School for the Deaf.
Stay tuned for details on 2017 Jamaica Mission Trip in August.