DYK? Hearing Healthcare systems are virtually non-existent in third-world countries?
We also believe that dropping off hearing aids without a professional who can serve the patient year around is ineffective and not sustainable. We have been serving this school, much trial and error, for over five years. Our prayers confirm we need to build a hearing healthcare facility, work with officials to establish awareness and early intervention programs and support this community year round. 
We also believe we will be able to replicate this model in other countries. 
Pray, serve, give. We thank you for all of it.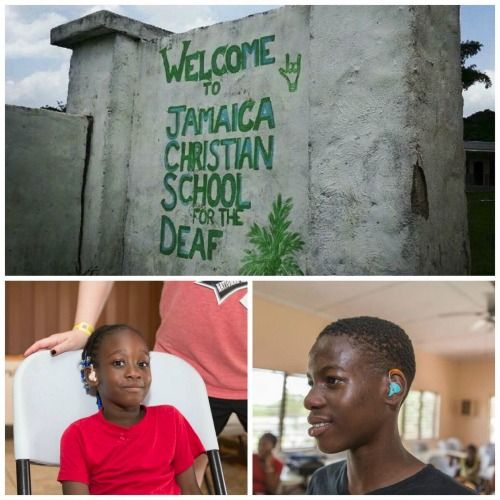 Eden means "paradise or a place of pristine, abundant beauty". Eden, Jamaica, nestled in the mountains outside of Montego Bay, is just that. However, there are little to no resources for hearing and speech solutions for those who live in this country with hearing loss and deafness. Upon an initial visit a few years ago to the Jamaica Christian School for the Deaf, Jaime knew we had to create opportunities for these children and this country to begin a system of hearing healthcare. Each summer, we bring a team of volunteers, audiologists and donated Phonak hearing aids to the students of Jamaica Christian School for the Deaf.
Email Jaime Vernon for details: jvernon@songsforsound.com
JUNE TRIP - calling all Audiologists and Speech Pathologists
OCTOBER TRIP - TBD