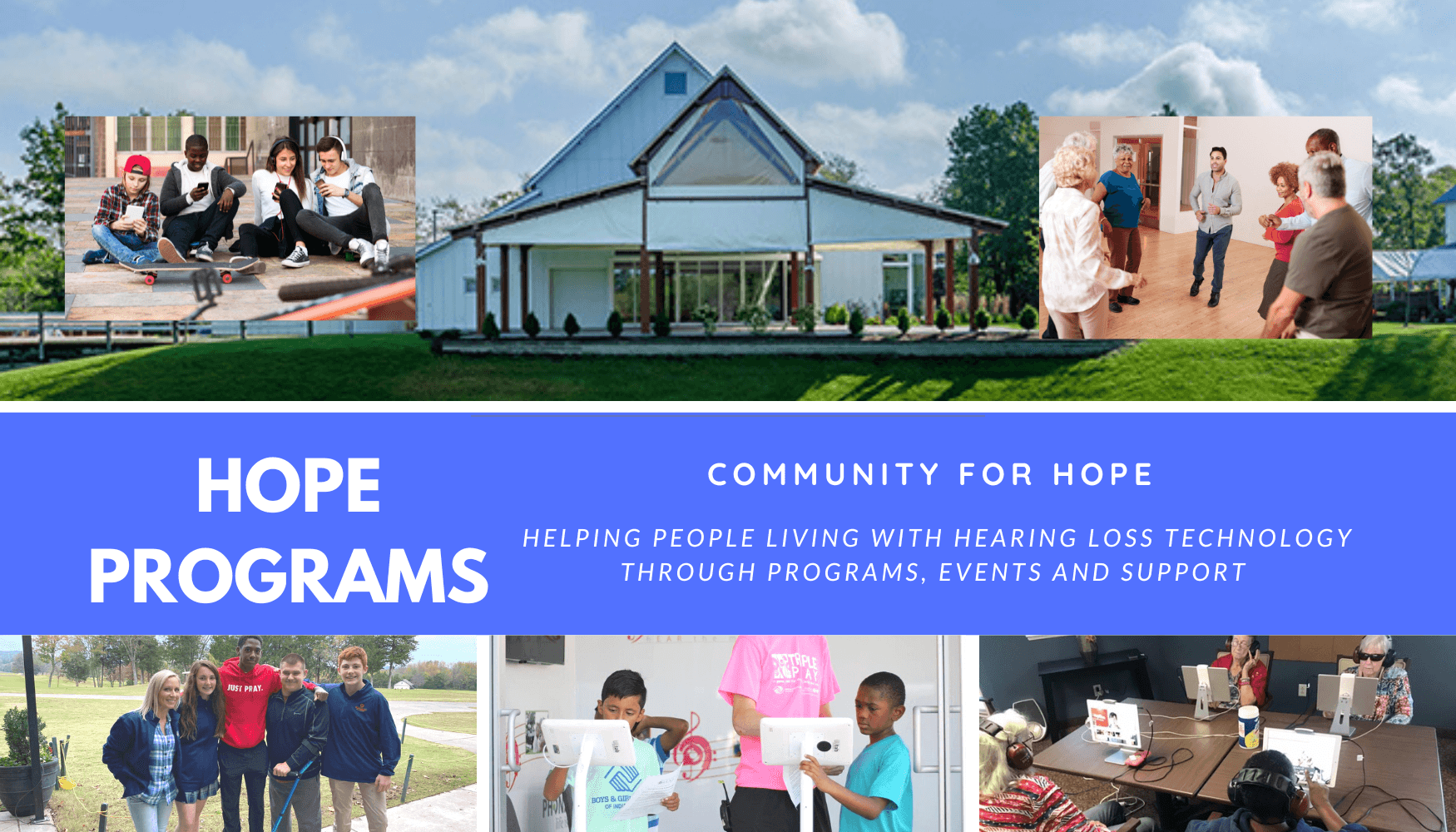 Join HOPE Gatherings
Why Hope Gatherings? Lexi, a bilateral cochlear implant recipient said, "I don't really feel like I'm in the deaf culture, but I also don't always feel connected to normal hearing people. When I'm with other teens with cochlear implants or hearing aids, I FEEL FREE."
1. These are social events (in-person and virtual), also with an educational/presentation component, for people with hearing technology to be together.
2. Groups are by age (& vets).
3. Initially, we're launching STUDENT GATHERINGS/PROGRAMS. (Adults, Seniors, Vets, SIBLINGS coming soon.)
TO JOIN HOPE GATHERINGS, please fill out the appropriate age/survey please!
K-5:
https://www.research.net/r/CX2TLRB
6th-8th grades:
https://www.research.net/r/ZQ2FQYG
HS & College age/young adults:
(this group will split up as it grows)
https://www.research.net/r/CNZFXRC
As we build out our success model and proof that these programs are very important, we will focus on our HARDAWAY'S HOPE HOUSE. More to come soon on this vision. 
John Hardaway was a former board member, friend and cochlear implant recipient. After losing his hearing due to cancer treatments, John, a top national sales manager for Brown-Forman, found himself in a world full of communication, but he could no longer communicate with the world around him. When he received his cochlear implant surgery at Vanderbilt Bill Wilkerson Center by the infamous Dr. David Haynes, as John's wife puts it "it gave him his life back."
John passed away in 2019 and we lost someone who forever left his imprint on our charity, service and the lives we've touched. His passion was helping people into hearing health solutions and sharing his story whenever asked to do so. He loved connecting people with hearing loss and technology to be together so they could thrive with cochlear implants, hearing aids and BAHA technology. HOPE GATHERINGS was John's vision.