Hearing Health Program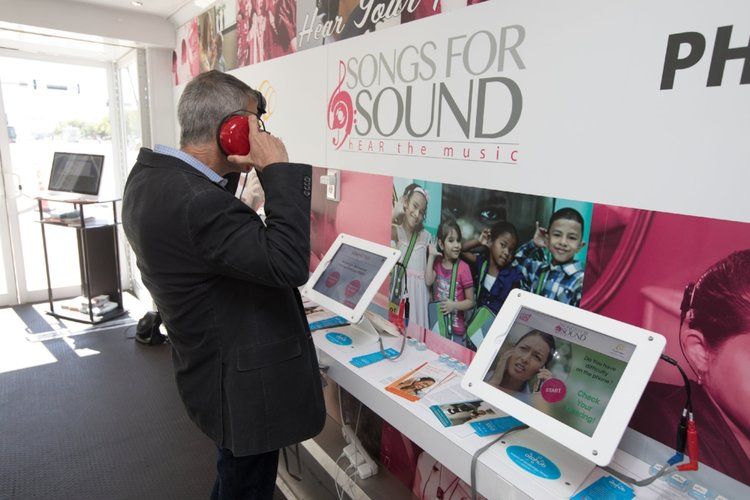 INCLUDES (all or some)
- hearing health testing kiosk
- kiosk will be equipped with cleaning supplies and maintained
- results/resources are sent electronically to the participant's email address
- each person who has less than normal hearing will be given options to access affordable care
- any person in need of financial assistance can apply directly through our foundation for help/affordability
- we instruct on light maintenance or any technology updates, however our team will provide support and care for the testing unit (tech support is provided)
- the opportunity to join our charity and movement is given at each hearing test taken
As a Songs for Sound Hearing Health Partner, you're offering your employees/members a chance to live their best life with quality and healthy hearing. Ask about the benefits of providing this to your bottom line. 
OTOKIOSK HEARING TESTING TECHNOLOGY
Reliable
ANSI and ISO-EN compliant, assuring reliable and accurate outcomes. Same level of accuracy, same professional transducers, just lighter, less expensive, more portable and with long life battery
NOAH Certified
OtoPad is the first iPad based audiometer with NOAH integration built-in. You can export and import your Patient Data wherever you are as if you were in your office.
HIPAA Compliant
Patients Database storage is HIPAA compliant: your Patient Data is safe!