CREATE YOUR OWN HEAR THE MUSIC EXPERIENCE!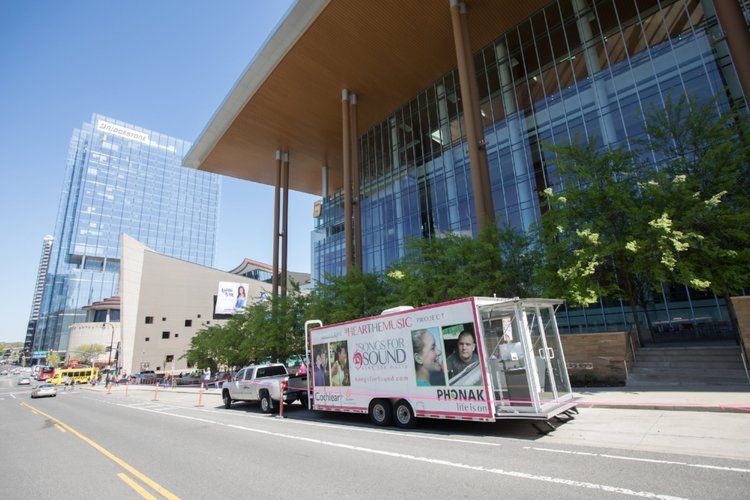 Our Hear the Music Project is an hearing health experience offering free hearing screenings, consultation and information.
Our Otohub Software offers is tailored to your business, charity or clinic. A virtual Audiologist provides an explanation of results and features include
appointment booking and follow up support.
After finishing the screening, we prepare packets of information depending on the participant's hearing level. 
- FULL CLINIC, KIOSKS, TRUCK & ROUTING SERVICES
- SMALL CLINIC, KIOSKS, ROUTING
- JUST BUILD ME MY CLINIC & TRAIN US TO BOOK OUR OWN EVENTS
*Tailored Marketing Support
*Tailored/Branded Content
Sponsorship or Donation Starting At: Varying ($10,000+)
TO LEARN MORE: Jaime Vernon, jvernon@songsforsound.com