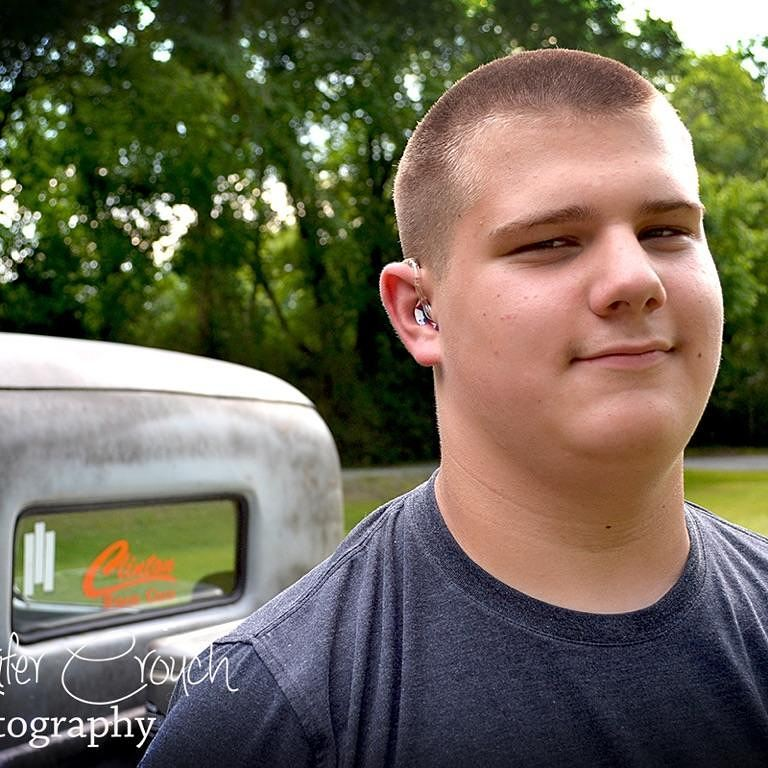 Jace Chapman Family Fund
Jace Chapman
Jace Chapman is one of the coolest young men you'll ever meet. He hunts, loves football, enjoys hanging out with friends and loves country music. The first time Jace graced us with his natural charm was as a young boy. Our family met him when he played football as a young boy. Most boys play football, right? Well, Jace lives with both hearing loss and cerebral palsy. Yet he braves each and every day with such joy, humor and a positive outlook that is infectious. 
Because of this joy he brings to any room or circumstance, and the time he brought our charity a bag full of stuffed animals for children with hearing loss, we couldn't help but give every donation to families in his name. He's earned it by being an incredible human being. 
How We Help
Can't afford hearing aids? Living on a fixed income? We've teamed up with our very generous partner, Eargo, to serve those in need.
Eargo is offering a giveback: for those who can, you PURCHASE A SET. For those who cannot, you RECEIVE A SET. 
If you believe you're in great need and cannot afford a set of hearing aids, please fill out this request to see if you qualify for a limited time for a free set of Eargo Hearing Aids. 
Factors We Consider:
1. Annual Household Income under $50,000
2. Medical Bills/Amount Owed
3. Hardships
4. Level of Hearing Loss - our hearing aid bank helps those with a mild-to-moderate hearing loss
5. Ability to provide a copy of an Audiogram from an Audiologist
We require support, grants and funding as a 501c3. Should you receive a donated set, we encourage you to help us by sharing your story. It helps us show how hard we work to support others and increases are ability to raise donations/continue this service. Someone will contact you about sharing your story. 
*It may take up to 30 days to hear back after applying. If you have not heard something in over 30 days, contact Gina at gbailey@songsforsound.com.
APPLICATION FOR FREE HEARING AIDS