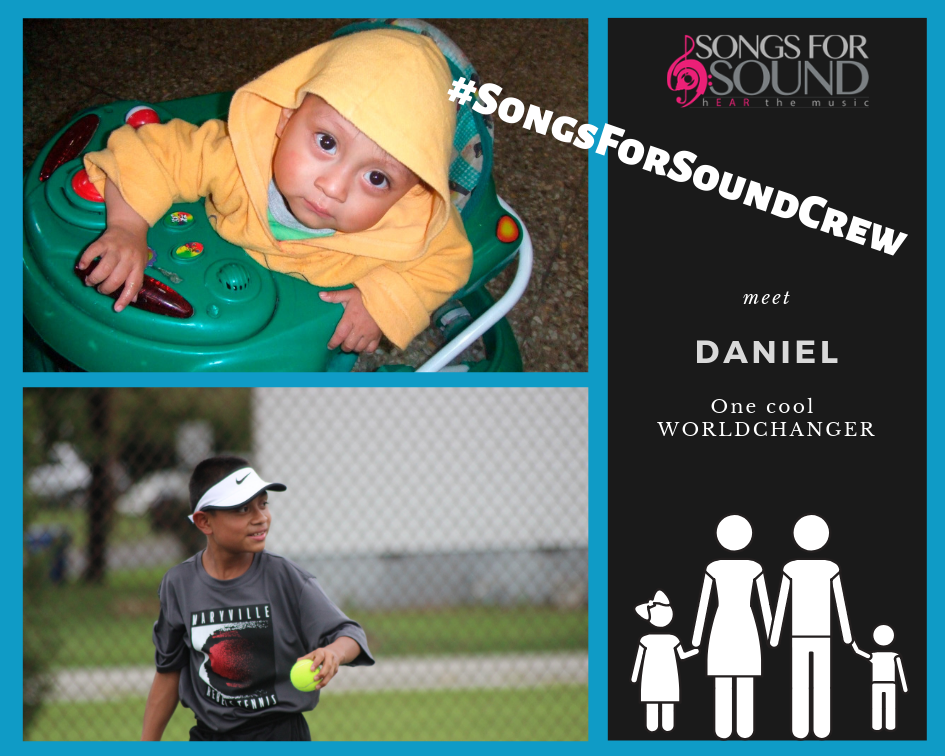 These days we all use Google to help us find and remember.  Google "Adopting Daniel."  There an article will appear about our son Daniel's journey home.  The article describes our 5 ½ year journey to bring our son home.  The journey included international law changes, earthquakes, volcano eruptions, and over 40 trips to Guatemala.  What the story leaves out, is that we also found out along the way that our son Daniel is deaf.
We met Daniel at age 1 ½ and had no idea that the little boy who stole our hearts couldn't even hear us say his name.  Through mountains of paperwork and all kind of roadblocks, we realized our son was different.  He wasn't talking.  Guatemala has medical care, but specialists typically only practice in Guatemala City or other larger cities.  We were able to have Daniel evaluated by an ENT and then an audiologist.  Both concluded the same thing, Daniel was deaf.
For some parents, this prognosis would bring fear and sadness.  For our family, we finally had answers and another reason to get Daniel home to the United States.  Daniel arrived home in September and had his first audiologist appointment a week later.  Within a year and a half, Daniel had a hearing aid and was scheduled for cochlear implant surgery.  The doctors and technology seemed like an answer to prayer.  Daniel would be able to hear.  Hearing though, does not mean listening, understanding, or talking. 
Daniel is now 12 years old.  He is in 6th grade, loves school, plays tennis, rides horses, and loves x-box. Even now after almost 5 years with his hearing aid and implant, life is not perfect.  Daniel's language is still behind and attempting to communicate can lead to tears for one of both of us.   Is it hard when he asks why he is deaf?  Of course, I dread that conversation and pray that I have the right words.  Would we change things?  Never.  Daniel's deafness does not define him, it simply is a perfect piece of our son.   
We are thankful for resources like Songs for Sound and the Vernon family who help families like us navigate this crazy journey we're on with our beloved DANIEL, the latest member of their #SongsForSoundCREW!