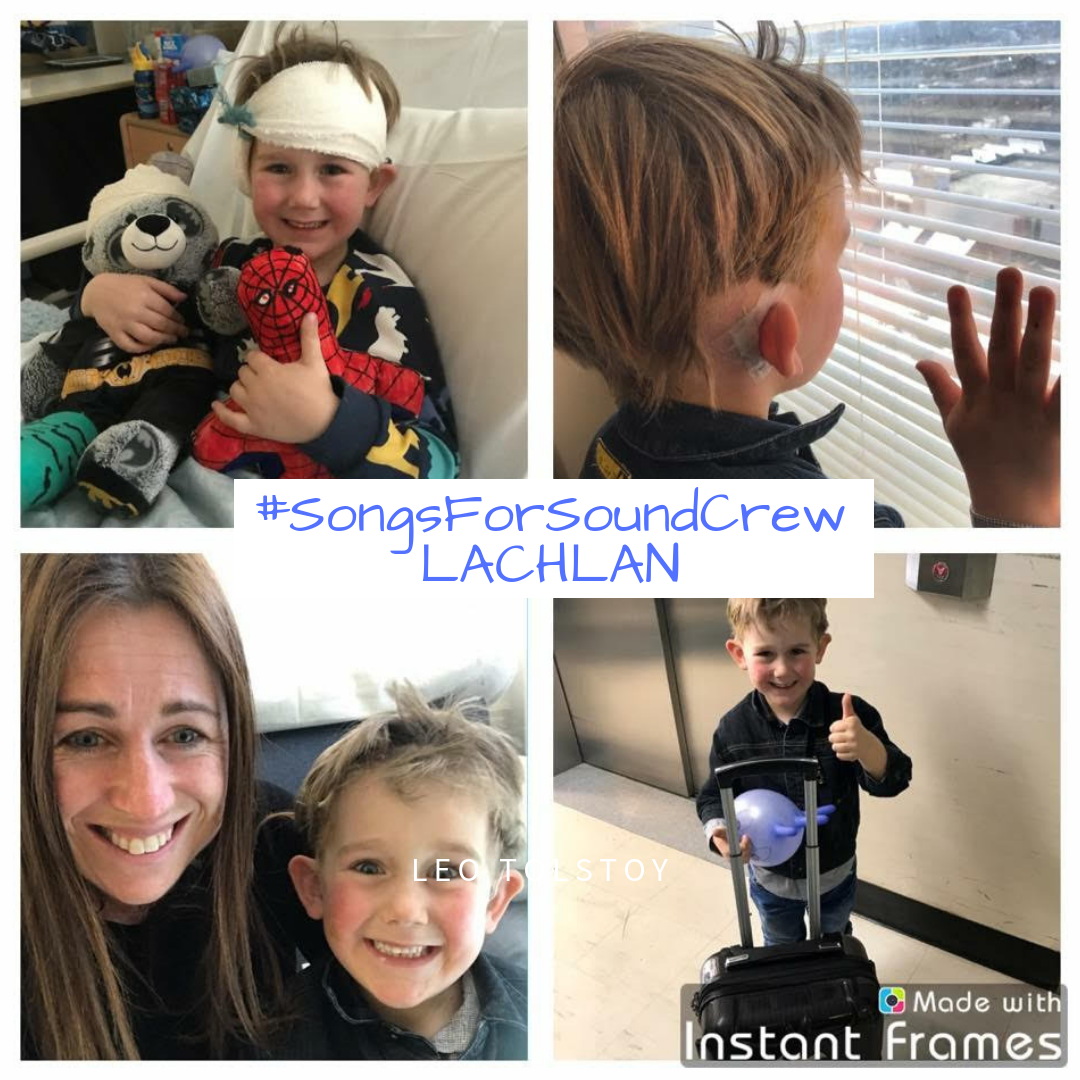 Lachlan was born with severe sensorineural hearing loss in both ears until one year ago, when his right ear dropped to Profound and that's when we started his Cochlear Implant Journey.  It was definitely a very scary and daunting time in our lives but also very exciting.  After numerous appointments, tests and assessments, we were told Lachlan would be eligible for a cochlear implant for his right ear.  
When Lachlan had his surgery for his right cochlear implant, it was one of the hardest days of our lives.  It broke our heart seeing him in recovery as he was crying and in pain.  Thankfully they gave him more pain relief and the pain was short lived. 
Although 'switch on' didn't go as well as we hoped, as Lachlan didn't like the feel or sound of cochlear implant, they still managed to program the implant and set the volume to low to allow him to get used to it.  The volume was slowly increased every 2-3 days.   We were so proud of our little boy as he tolerated the cochlear implant and wore it without complaining.  After 2 more mapping sessions, Lachlan had voice recognition (within 3 weeks) and now prefers his Cochlear Implant to his hearing aid!  
Lachlan's Cochlear implant definitely opened up a new exciting chapter in his life.  Lachlan now attends a main stream school which is set up with a Roger System by Phonak,  has a teacher of the deaf who visits him weekly and he continues to have speech therapy once a night.  Early Intervention at Taralye, the oral language centre for deaf children here in Australia, definitely helped shaped Lachlan's future.  He attended Taralye from a baby until he was 5 years old.
Lachlan just loves his 'Super Ear'!