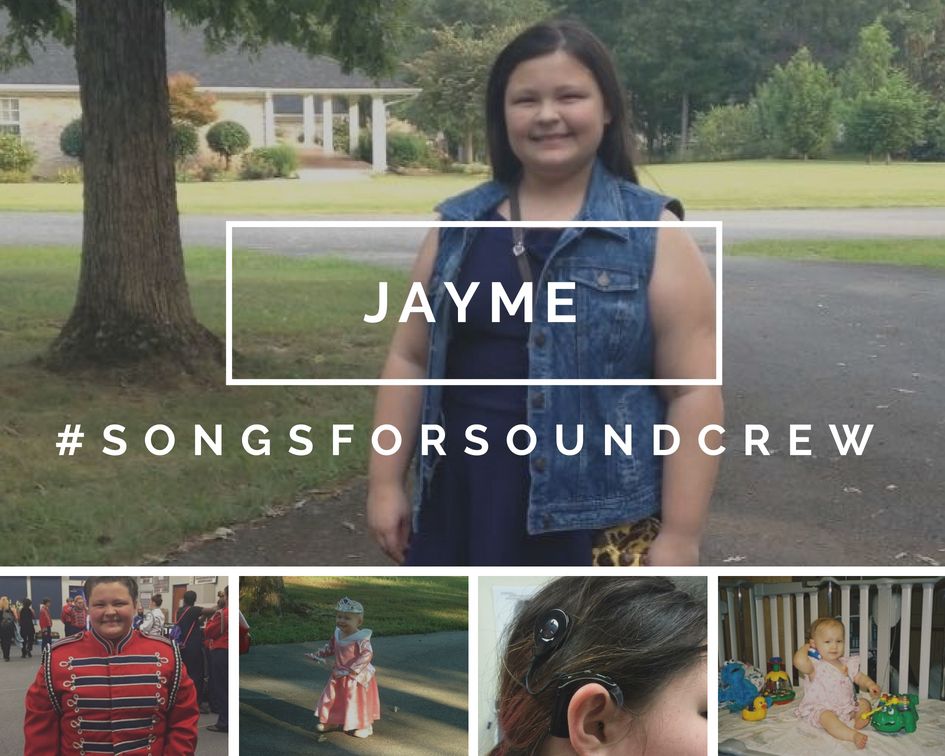 FACT: 1 of the 7 Top Side of Effects of Cancer Treatments is ... HEARING LOSS.
(SFS supports for Childhood Cancer Awareness Month)
Jayme was 11 months old, a BABY, when she was diagnosed with stage 3 HEPATOBLASTOMA, which is a 1 in a million childhood liver cancer. That's right. One in a MILLION. My child. We chose aggressive chemotherapy. This type of chemo did beat this awful disease and we are beyond thankful! But her journey to overcome didn't end there....
The amazing drug, like most pharmaceuticals, has side effects. This chemo, along with others, can cause permanent hearing loss. 
Soon after she beat her cancer,  Jayme was diagnosed with severe-profound high frequency hearing loss (birds chirping and high music notes). She started wearing hearing aids at 15 months old. Even with her hearing aids she could only hear about 70% of low-frequency sounds, but my little girl still couldn't hear safety alarms, the timers on the stove,  etc.
In Middle School she wanted to play the flute in music class. All I could think of was "how would she hear this beautiful instrument?" High notes galore. But she did it anyway and we didn't hold her back. She already proved she is an overcomer! 
Then, in high school, she wanted to be in the marching band and so she did that too! (My overcomer!) But can you imagine how limited her joy of music would be without being able to hear all of the amazing sounds MUSIC has to offer?
Her hearing loss worsened, and last September she started also having ringing in her ears until one day she went COMPLETELY DEAF in one of her ears...believe it or not, it was her good ear! 
All interventions were tried but nothing restored her hearing; until the day doctors made this recommendation: "Jayme needs a COCHLEAR IMPLANT."
This past January, Jayme was implanted. She can now HEAR sounds that she never remembers hearing. She has played soccer & softball, is also a black belt, but her true passion is MUSIC.  
I do not know what I would do, first, without the gift of our child. She is a beautiful miracle and we're thankful each and every day for her healing and she is still in remission! So when you're given one miracle, who would ever believe she would be given a 2nd one? Deafness restored to SOUND!
If you or a family member, friend have had to undergo cancer treatments and need to see an Audiologist for a hearing evaluation, please visit HERE for clinic finders, checklists and more! 
If your story should be told on our #SongsForSoundCrew series, please email Jaime Vernon with photos and a narrative of your story!