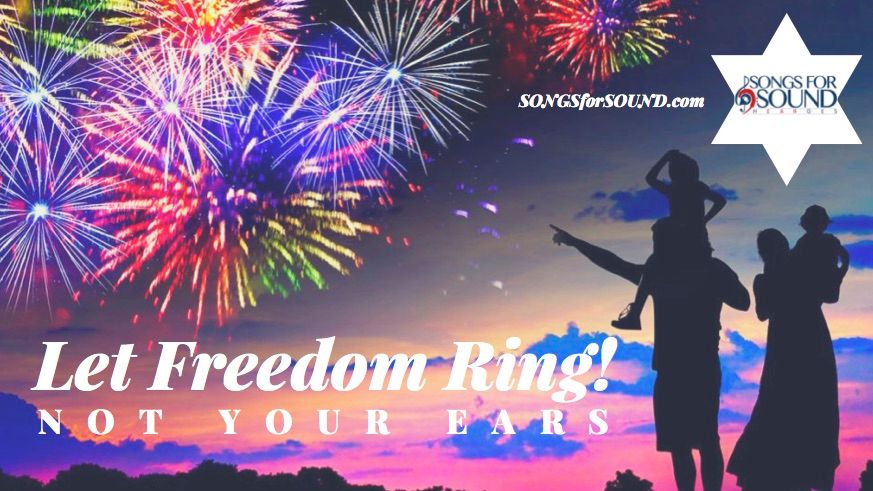 The 4th of July is a spectacular display of beauty and booms representing the men and women who paid the ultimate sacrifice for our freedoms here in the incredible United States OF AMERICA.
As I think of how representative that is with our story. God gave us a little girl who had to go through so much which has allowed us to go out and serve this great country each and every day. To date, we've provided over 17,000 FREE HEARING SCREENINGS and handed out of 35,000 pieces of FREE hearing protection!
Lexi experienced nearly two years of undiagnosed hearing loss before receiving her miracle, cochlear implants. Still to this day, God permits trials in her therapy and academics so we can overcome them...why? TO HELP OTHERS going through the same problems.
So while you're enjoying these sacrifices from all our Veterans currently serving and past, consider the times in your life that could help someone else.
This year, we'll be serving our hometown, Columbus, OH at the spectacular RED WHITE AND BOOM! Over 400,000 flood the streets of downtown Columbus. Our Hear the Music Project and Experience will be on Long Street with all the amazing activities for families to enjoy.
Fireworks can reach over 150 decibels! That is TWICE the loudness our ears should be exposed to and can cause long-term damage. Hearing is fuel to your brain and a vital tool for communication.
So, Columbus Ohioans, come see us, grab FREE HEARING PROTECTION, get a FREE HEARING SCREENING and snag a photo for SOCIAL MEDIA.
Whatever you do this 4th of July, wherever you are, make your ears a priority by preserving and protecting these amazing sounds year in and year out!
For all the information on this year's spectacular, visit:
https://redwhiteandboom.org
For a quick video of our HEAR THE MUSIC PROJECT:
https://www.youtube.com/watch?v=LqsAvoKvSgA
Thank you to our amazing sponsors who make this possible and support us, Cochlear Americas, Phonak and our technology sponsor, Otohub.
And from us to you...GO BUCKS!