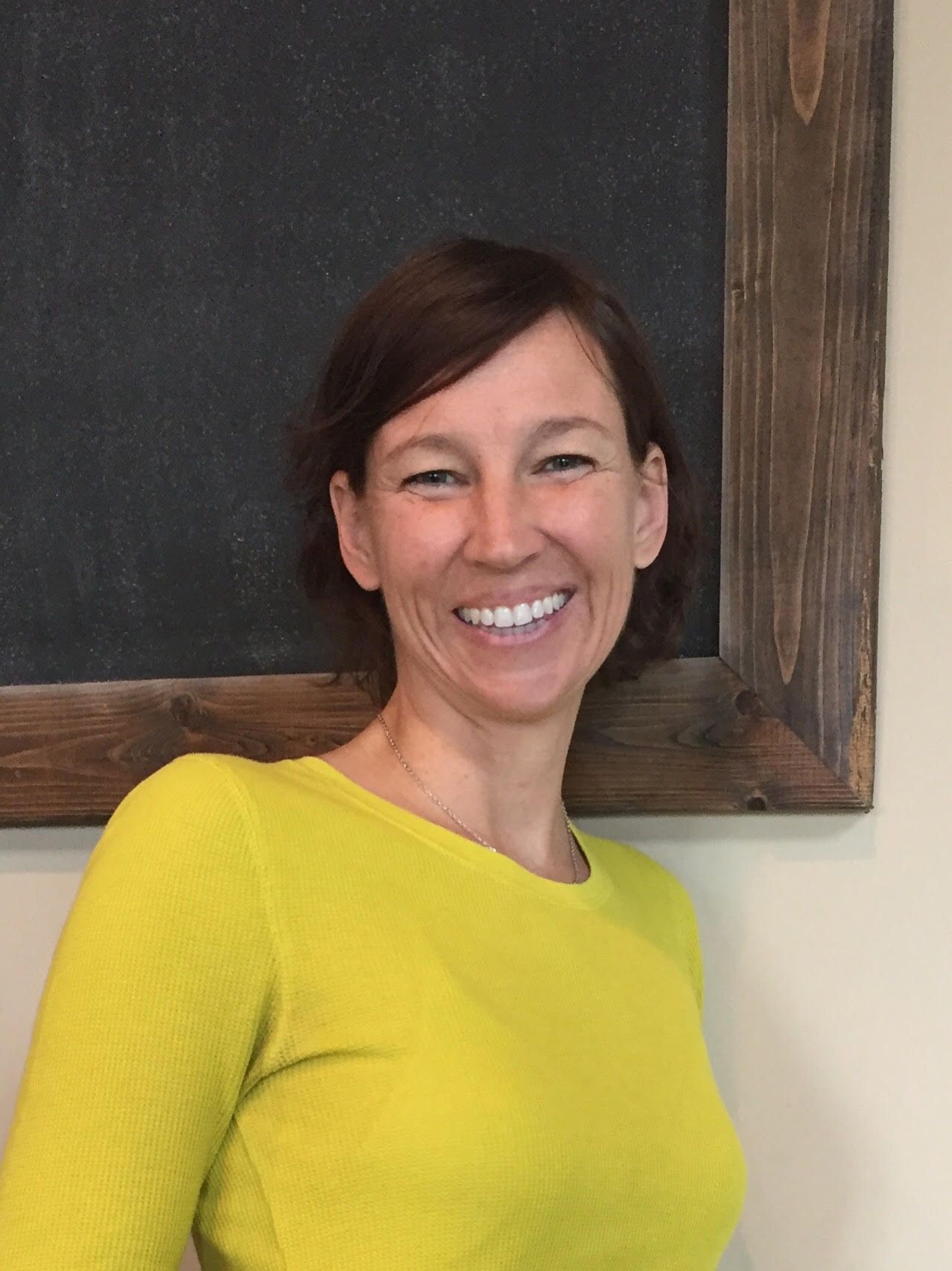 Life Lessons from Bronwyn Rose
By Kristin L. Patton, Ph.D.
It was March 23rd, 2010. Our family, made up of my husband, me, and my two other little girls just got a little bigger. We named her Bronwyn Rose, Winnie for short. She was plump and just perfect at over 8 pounds. She had good color, a scattering of dark hair on her head, and seemed happy and ready to be part of the world. One problem…her blood levels came back heightened, I mean double what they should have been. Infection is what was determined and a signature for immediate treatment was in order. I remember signing my name that afternoon. I'll never forget it as it replays in my mind now and again. My hand shook profusely as I tried to hold the paper with my left hand and sign the bottom of that important document with my right hand. I could barely get a good grip on that black pen to sign my name. My signature was unlike anything I had seen. Perhaps foreshadowing the road we were about to take, but certainly giving approval to get going with saving our new little kiddo's life. And as the doctor left with paperwork in hand, I thought, "Alright, Bronwyn, let's go do this! You've got it!"
And that she did. She overcame her infection after being in the NICU for 10 days. But, that's where the story transforms from the birth of our new baby girl and a wave of medical experiences in the hospitals to overcoming fears, obstacles, and providing the best possible life for Winnie – because, you see, she was now profoundly deaf. So, even after all the NICU days and nights, and appointments with multiple doctors up and down the east coast of Florida to get answers, there are many things I have learned and still much that is left to learn since that March day. Through it all, what have I learned the most? Life lessons.
Life Lesson #1 - Do your research…and don't stop
At the time of the signature I certainly did not have time to get out my phone or other device and begin conducting research on medicines, treatment plans, or diseases. My mind was on saving the life of our new little one. I was just making sure to be by her side every second I was able to. I needed and wanted to hold her, talk to her, feed her, love her, and just be there for her. As those ten days passed, we were able to ask questions of doctors, nurses, other people who came to visit and check on Winnie. You name it, we did it. We also started researching information regarding medicines they were administering to Winnie and anything else that we needed to know about her care. This research continued as we transitioned from saving her life to determining her next steps for a successful life.
In the end, after those 10 days and many, many moons afterward, I constantly do research and get ideas of anything and everything I could to find out how to help our child. We have researched the deaf community, cochlear implants, and hearing aids. We talked to people who had similar experiences, as well as other parents and friends with hearing loss. We just kept the communication and willingness to learn more at a very high level. Because one thing is for certain, no one will ever do a better job than what a parent can do for their child. There will be people along the way to assist and provide you with the best care possible, but it's all about your level of knowledge with the challenges you are faced with. Things will fall into place. They always do. But, you must be armed and ready! So, do your research and don't stop.
Life Lesson #2 - Take it one day at a time
Yes, life throws some experiences your way that you thought would never happen to you. Well, guess what? Big or small, that's life and I couldn't wish the situation away and I certainly couldn't ignore it, so I did my research and then took it one day at a time (and that's still ongoing). I learned to do this and take each day in stride. The strides were not perfect. Some were rather daunting and large like I was leaping over a canyon desperately hoping to make it to the other side, and others were comparable to baby steps pitter-pattering down a hallway, but none-the-less, I needed to keep moving, and moving forward.
When we faced the news that Winnie was profoundly deaf, I felt my world crumbling around me. How in the world was I to deal with this? How do I navigate to find out all the information I can to make an informed decision? How will she develop through all of this? Will she ever talk or hear my voice? How will this affect my other two children? The list and all the questions and doubts go on.
I looked at it two ways. I could have either given up or got my act together. You could probably guess my choice. I was so happy that Winnie had made it home on that beautiful Easter Day back in 2010. What a present! I also knew there was going to be a lifetime of challenges and new experiences. Talking about being overwhelmed! One thing was for sure, we made sure to focus each day on taking care of Winnie, our two other girls, the dog, and life. Everything else just seemed to fall into place. One day at a time, we thought. That's all we can do. Otherwise, we'll likely make our road more difficult or impossible to recover from. We learn as we go with most things in life and this was no different. It was certainly a heartbreaking, difficult, and stressful situation, but looking back, I would not have had it any other way.
Winnie is brighter than the sunshine and a lovely and lively child. What a blessing to have her in our lives. With this experience, I can continue to take it day by day and be sure to show all three of our little girls that, they too, must be prepared and ready to take on whatever happens in life, but that they need to just take it day by day. Keep moving and move forward.
Life Lesson #3 - Spread the word
We had our ups and downs, people staring at us and Winnie, with her extra bouncy, puffy hair tied to the top of her head along with her new cochlear implant processor. She looked adorable to us and we knew she could hear, but to many passersby, looks of curiosity, fright, and even disgust a time or two (ok, more than that) were noted. I get it, humans notice differences. We hear about them all the time whether in the schools, on the soccer field, or on the news. Just about everywhere! We could either continue to experience this or do something about it.
After all the craziness in the beginning of Winnie's life and with the recognition that she had hearing loss and our understanding of the need to educate ourselves, it was now time to educate others and spread the word. Over the past seven years, I have made sure to answer any questions that came our way from old or young. "What is that on her head?" "Can she really hear me?" "Is she ok?" "Can she get them wet?" "Why are you wearing those things on your ears?" Small, simple conversations have taken place with family, friends, and complete strangers. Those conversations eventually turned in to raising awareness through local charity events, creating presentations to share with college students, working with others in the field of hearing loss on advisory boards, just to name a few. At the end of the day, my job is never done with spreading the word about hearing loss and the devices that are used to assist those with a lack of or difficulty hearing. Communication, sharing and spreading knowledge about hearing loss and all that comes along with it is always a good thing to do. People never stop learning so spread the word.
Life Lesson #4 - Stay Positive
This one is easier said than done, but after years and years of staying focused and not getting distracted, it is certainly possible and makes life better. With experiences like learning your child may lose her life and then discovering she is profoundly deaf, it is hard to keep you head up, see the light at the end of the tunnel, and stay positive. No doubt. But, that doesn't mean it's impossible. It is just something you need to reason with and understand.
There were many times I had to keep a level head, resist any distraction, reframe my thinking, and focus on what really matters; and that was the health of my family, their safety, and happiness. Dealing with medical bills, learning about and taking care of cochlear implants, doctor visits, audiology visits, copays, charging batteries, drying the equipment, making sure you don't forget the extra batteries when leaving the house, head safety, etc. It can feel like you are carrying a few hundred elephants on your back all the while trying to balance on a tight rope. Hard to stay positive and focused with all this extra stuff clouding your daily life, but I knew I had to learn and I had to learn quickly. That alone was a distraction from being negative. I'm not saying tears never poured out of my eyes (this happened a ton), and thanks to all who hugged, listened, texted, and showed support for us every step of the way! Without a network of support, Winnie would not be where she is today! So, stay positive, open up and talk with your support network and you'll see the world start to unfold some amazing things.
Which leads me to the final life lesson on this list.
Life Lesson #5 - LOVE and show gratitude
I'm sure this goes without saying, but I'm going to write it here. Love and gratitude are keys to it all. You never know how much time you have on Earth and you certainly don't just want to exist and not exert and feel love and gratitude. So, even though times may have been tough at a point or two, and situations and circumstances seemed to not really show in a good light during certain moments, we still made sure to show, feel, and set an example of love and gratitude. Over the years, the love and gratitude we possess have matured and defined themselves differently and in so many other ways. They were always there, whether in one form or another, but through it all, we knew what we needed to do. So, during the darkest times and scariest moments in this life event and in our navigation through raising a child who is successful in our world, we kept coming back to love and being sure we look back and are grateful for who Winnie is and who she has become. Because that one March day back in 2010, she may not have made it and we wouldn't be able to know her and have her in our lives now. Life…in perspective. Love and show gratitude.