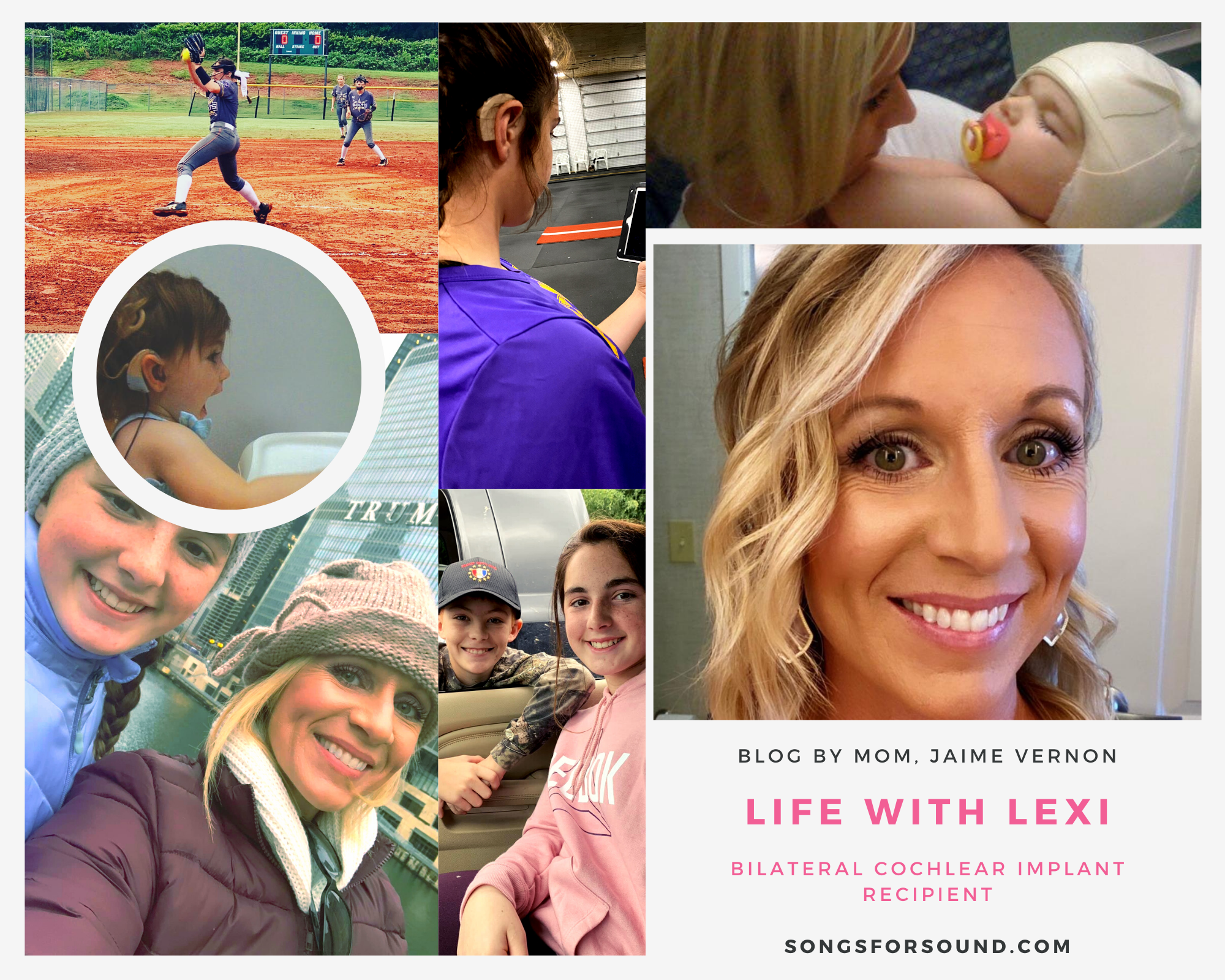 Life With Lexi
If you want to laugh, cry or learn a little more about hearing loss, you've come to the right place. I have a fabulous daughter, Lexi, who was born deaf & has cochlear implants. Lexi also plays very competitive travel softball as a pitcher, basketball player, volleyball player and more. I have an amazing son, Jacob, who has ADHD & loves anything outdoors...Our lives are a little crazy trying to balance it all! My blog is meant to inspire and also let you in on a secret: we are all just taking it one day at a time! 
#LifeWithLexi began many years ago when Lex showed she was going to be my shenanigan kid. The blog covers many topics from hearing health to rehabilitation to my passion that everyone can become a world changer and do something with their story. 
It's about being honest about highs and lows raising special needs children in a mainstream world. It's about saying things the way they are and getting better with every life lesson. 
It's about helping and empowering men, women, parents, grandparents and people living with "disabilities" (dare I use that word??) to allow them to have miraculous outcomes. It's about SWEAT EQUITY. 
We'll also share Songs for Sound press releases and various articles of importance from other sources.
If you're ever interested in hearing more about a certain topic or subject, email Jaime at jvernon@songsforsound.com.