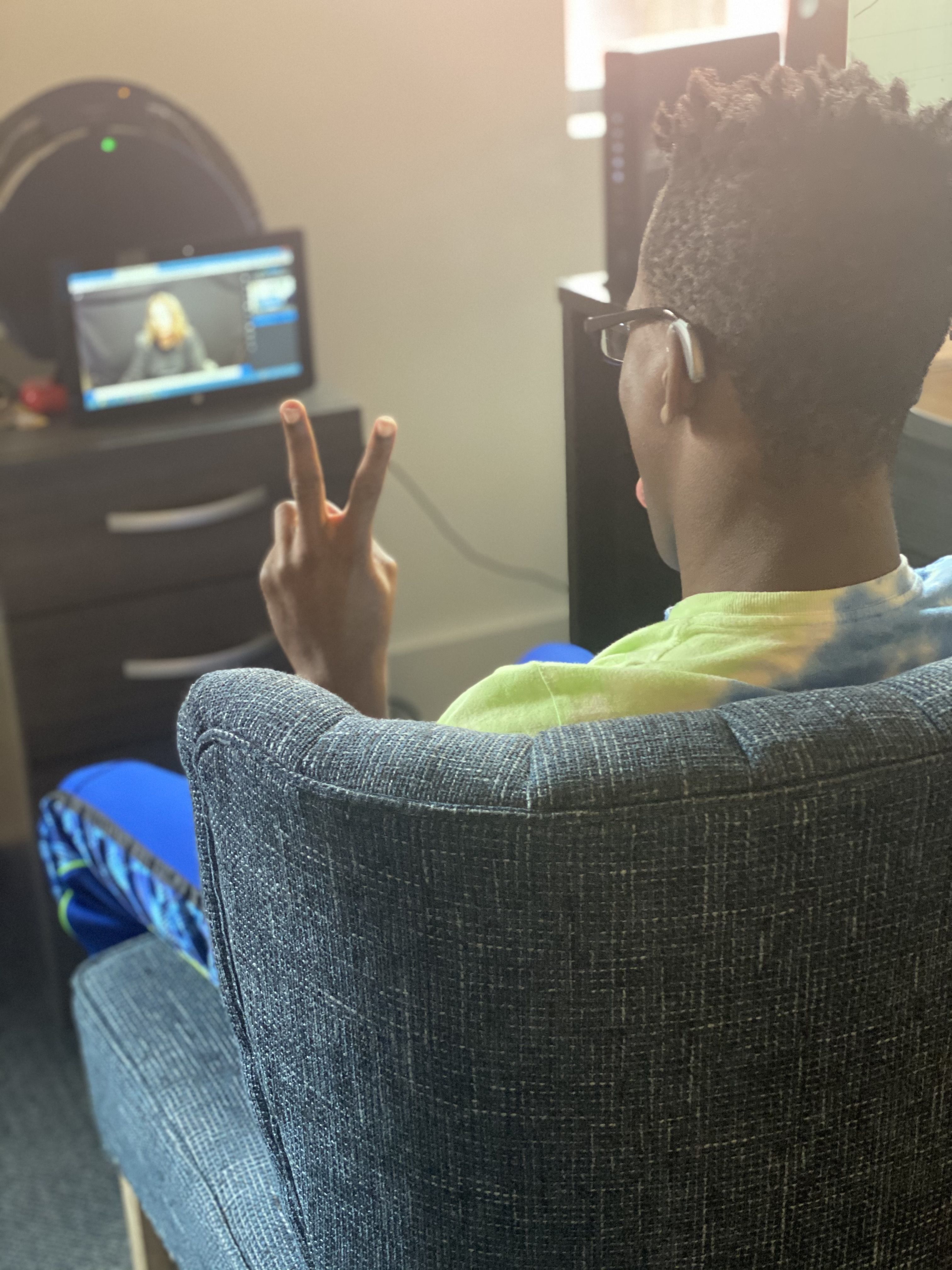 People often think or say to me "Wow, your job must be so rewarding! You're doing God's work!" 
It's funny. I never feel like I can out-give the people we serve. THEY give US so much. The children, adults and veterans all over the world that we've helped, truly and honestly give to ME. Whenever I leave a free hearing health event, I leave so inspired and with a feeling that I have so much work to do. When we donate hearing aids, I leave the appointment feeling so incredibly blessed by the person who is getting the hearing aids. 
Last Thursday was no different. We met a boy with an amazing story and he filled our hearts with his infectious hearts and pure JOY, love of life. 
Songs for Sound, an international charity based in Nashville, TN, had the pleasure of partnering with the Oatsvall family to support their son, Joseph, reaching his goals and dreams. Our mission will always be to help people hear and reach their greatest potentials. We have a strong partnership with another Nashville non-profit, Backfield in Motion, who teamed up to make sure this young man had a shot at reaching his greatest potential." We owe an additional thank you to FitHearing for sponsoring our work making this opportunity possible.
We asked Joseph's caring mother, Gwen, to tell us his story and share more. Gwen is also the leader of another non-profit, 147 Team. 
Joseph is from Uganda and came home to his forever family when he was 4 1/2 years old with zero communication. Joseph could not talk or understand words, nor could he sign. With the love of family, Brentwood Baptist's Deaf Church and some amazing educators, Joseph is a thriving 8th grader. 
Like so many others living with hearing loss, Joseph struggles mostly in peer-to-peer relationships due to his deaf/HH issue and has to work extra hard in the classroom just to keep up.  He has never waivered on trying to make connections with people.
We'd like to thank the Song for Sound organization for his new Phonak Marvel Bluetooth hearing aids! His world has opened up more.  This will be the catapult he needs to be a better student, open avenues of communication, and give him more experiences similar to his peers.
Last night, Joseph's sentiments about his new hearing aids were:
"Oh, mom, I love it!"
"Mom, this is my favorite day!"
Mom, I am so happy!"
Joseph even called his brother, Jeremiah, a Univ. of Memphis football player and said "I love talking to Jeremiah this way (bluetooth)! It is so cool I can talk to him this way."
The Oatsvall family is so thankful for those people, & now our new family at Songs for Sound, who value others and invested in this amazing gift for Joseph."
WATCH A VIDEO OF JOSEPH'S BIG DAY HERE!
To GIVE to our charity and help us continue to provide free hearing tests, services, counseling and devices, visit: