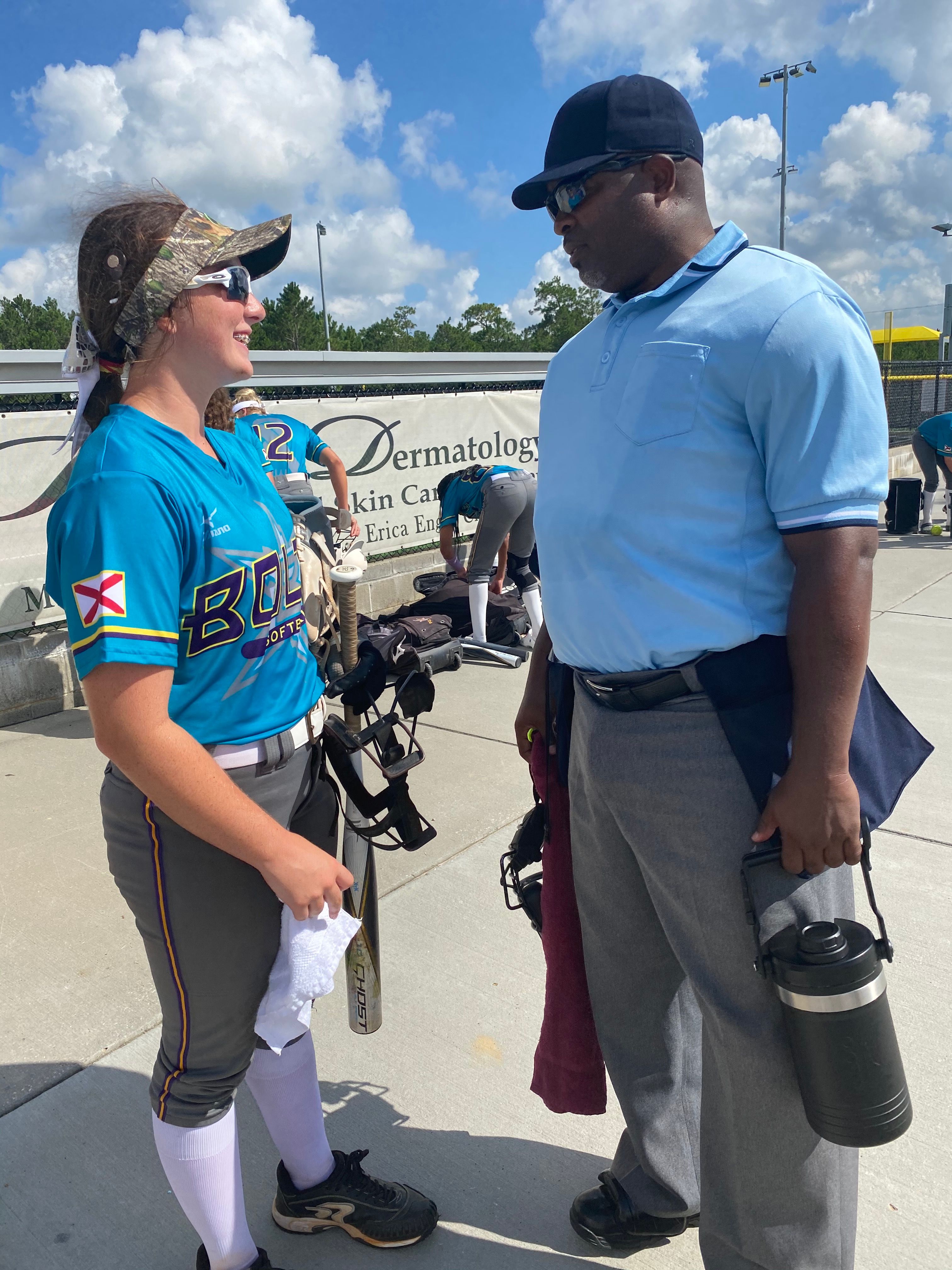 As many of you know, Lexi is deaf and has bilateral cochlear implants. If life isn't already full of challenging times simply working hard to hear each day, Lexi is also a very competitive athlete. She plays travel softball and travel basketball. If that's not challenging enough, Lexi is a pitcher. While I also played sports, softball being my thing, I had no idea what I was getting myself into when she decided to become a pitcher. The commitment and investment she makes to be prepared for this role is tremendous! 
With any huge calling comes great risks and sacrifices. There are so many highs and lows as an athlete and this season has been one of those seasons. Lexi started new mechanics and is making some adjustments and, just like in life, that takes time. It takes commitment and it takes GRIT. 
So over the past couple of months, things haven't been easy for Lex. It's been a time of development and honestly in softball, one of the first seasons she's been challenged in this particular way. 
This past weekend, things seemed to start to really turn a corner. She felt good, was having a blast and it was showing on the mound. She was absolutely pitching her best game of the season. But here's where EVERYTHING changed...someone she has never met, someone who had the role of being the official of the game...someone who knew NOTHING about her....someone who had zero clue she was deaf and had challenges....took the time to tell her how AWESOME she was. 
You see the point of this entire blog really has little to do with softball and everything to do with our DECISION to encourage and love one another. This umpire took the time to ask our parents and coaches about her. Since Lexi was playing "up" in 14U with one of our older Thunderbolts teams, he could not believe she was only 12. He had no idea she was deaf and had cochlear implants until a parent told him and he kindly replied, "well that makes all of this even better!" 
I believe God placed that man and Lexi in the right place at the right time. I believe he followed God's nudge to encourage her that day. I believe it all played out exactly how God wanted it to. 
Why? Because she needed it and we are so loved by our Creator that He wanted her to feel the blessing of someone recognizing her hard work and giving her a high five. 
We all need to take notes from this amazing umpire. After the game, he found her and told her "I also ump college softball and I believe you and I will be on tv together one day." 
That is Lexi's dream and God used that amazing man to confirm it and her dreams. What a gift. I'm not referring to Lexi's gift; I'm referring the UMPIRE'S GIFT. He not only felt the nudge, but he ACTED on it. 
So leaders, coaches, parents, friends, spouses...who have you stopped and encouraged someone today? Have you recognized anyone? Have you taken the time to remind your child, parent or spouse with hearing loss (or no hearing loss) "I see you working and I'm so proud of you!" 
Think about it. Take a minute and do it. It will not only change YOUR heart, but the hearts of those around you!