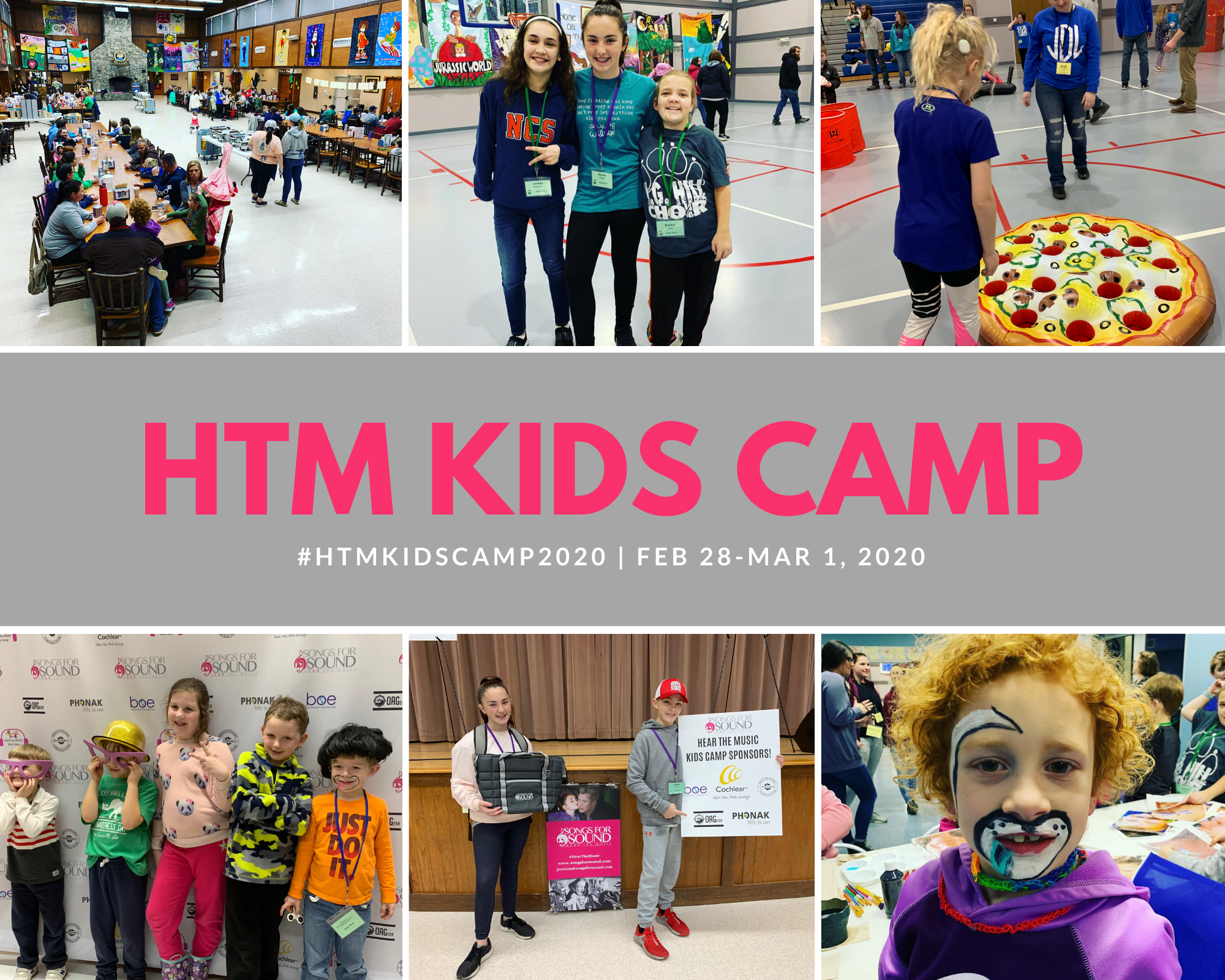 HTM Kids Camp ... Hear the Music Kids Camp 2020! Why "Hear the Music"? Well, the essence of our story is what would life be like without the lullaby that our Lexi missed for nearly two years. What would life be like without a song lyric to heal from? What would life be like without precious moments without the gift of hearing including hearing music?
Every February, I'm feeling somewhat of the non-profit blues. Don't get me wrong, I love my job. I know I'm called to give back the very blessing God gave us when our daughter first heard sound after nearly two years of silence. However, running a non-profit and being in a non-profit are entirely different roles. 
The first quarter is usually a tough time because we have so many programs and events that happen through May. Our mobile hearing health tour is in full swing doing events 5+ days per week, we are planning our charity's gala, we usually take a trip down to help our friends through our deaf missions in Jamaica, and one of my favorites....our Hear the Music Kids Camp happens every year in Feb/March. This year's camp is 100% FULL!
The Kids Camp comes at a pivotal time in that first quarter --- cash flow is usually a little low and expenses are high -- which means my stress levels are at an all-time high. And then I get to visit and meet with the amazing families like ours. Families with all types of stories, but many of them similar. Children with hearing loss, most of the children have hearing aids or cochlear implants (some both) and families just sharing and caring with one another. 
The camp gives me more than I could ever give them...a glimpse into the very essence of our mission: to bring hope and healing to those living with hearing loss or deafness. 
You will hear some say that hearing loss or deafness isn't something that should be healed. That's not what I'm referring to here. Healing is from all the rest of the stuff you go through as a family or a person living with hearing loss. 
Hearing loss and deafness can be isolating. It can be frustrating. Academics, athletics and just about everything is just more difficult. 
Hearing is expensive. But hearing loss is far more expensive. 
Our camp provides a no-cost weekend for 32 families to come together, laugh together, cry together, be together. It allows families to share and care and find support for challenges they're facing while finding healing by sharing their own successes to a family in crisis. And in everything, we infuse the beautiful sounds of MUSIC. 
You see once you implant or aid a child with a device, that's the day the family makes a lifelong commitment to mainstreaming and helping that child reach their dreams and potentials. Great support systems for the academics and the medical parts of their journeys is good. The support for the emotional ... not so much. 
Our camp is on a beautiful campus with our partner and camp provider/operator, The Center for Courageous Kids. It's a place where children with any disability can participate in any activity. We sponsor the camp and offer this to families. It provides an opportunity for families to find real peace in their journey. And for that....we are proud. 
THE HEAR THE MUSIC KIDS CAMP INCLUDES:
- ALL DINNERS/LODGING included
- horseback riding, canoeing, music therapy, cooking, crafts, archery, 
- zero entry 80 degree indoor swimming pool
- bowling, game center
- Saturday night dance!
- This year, our special guest speaker! ANNOUNCEMENT THIS WEEK!
The camp expense for our charity is $12,000 this year. We pay fees so families don't have to! We would like to thank those of you who support this camp and our charity. We could not do this without you. 
See a glimpse of the Hear the Music Kids Camp here. To support or sponsor a family... GIVE.