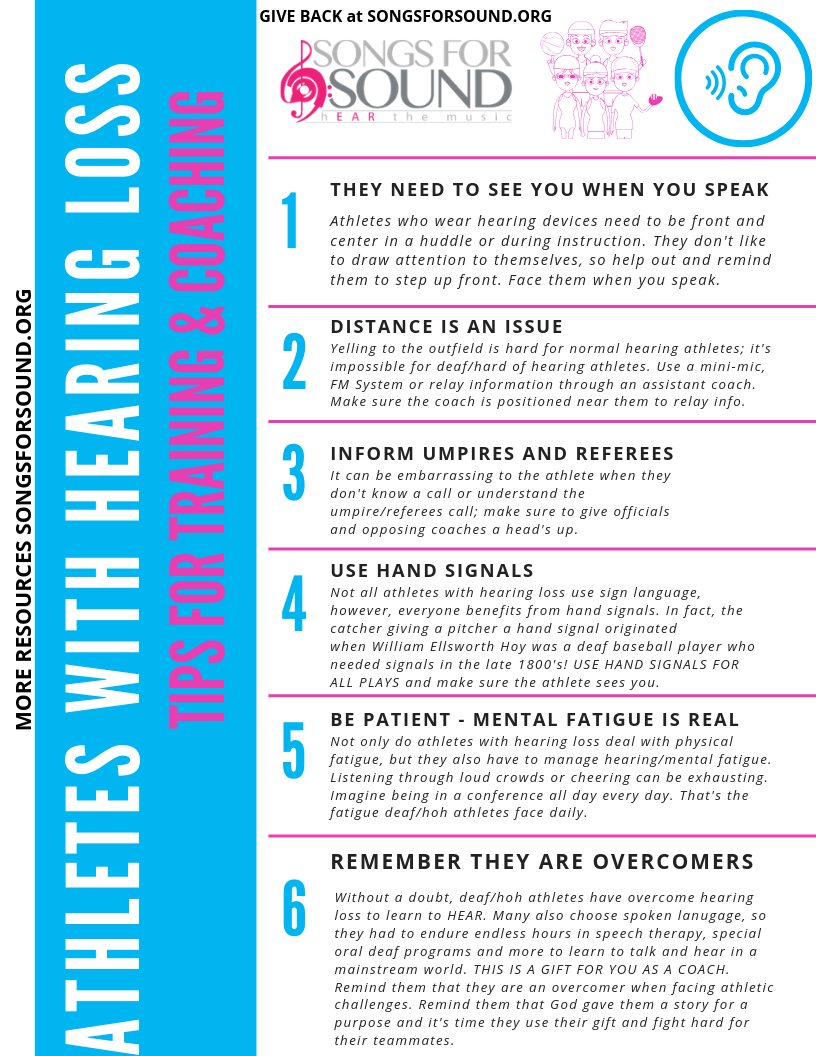 Watching an athlete with hearing loss navigate & face challenges can be rewarding and also heartbreaking at times. Help them learn to ADVOCATE for themselves. This COACHING TIPS one-sheet is great for the athlete to review with their coaches.
This blog will lead you to resources & tip sheets for coaches. 
I recall a time when a reporter came out to do a story on Lexi. Lexi, my daughter (now 11 years old) is a travel fastpitch softball pitcher. When she was 9 years old, she had a softball game and was having a great day on the mound. After striking out the other team's players repeatedly, they started to question the use of her mini mic (fm system) and also using her cochlear implant processors in the game! An umpire ended up asking us if she would take them off and use sign language??!! 
First of all, Lexi uses spoken language as her primary mode of communication. Secondly, the law gives her the right to use her equipment in order for her to have "an even playing field" as the other players. 
SEE THIS ARCHIVED ARTICLE AND A LINK (BOTTOM) TO ALL YOUR ATHLETE'S RIGHTS/LAWS
That day, I made it my charge to include athletes in my work at Songs for Sound. As a mother, I also made sure Lexi not only works as hard as everyone else, that she learns to advocate for herself. Here's a quick tips sheet to give to your coach -- and other resources for teachers/coaches/friends -- to help your child navigate life as a cochlear implant or hearing aid athlete. Here's some help to allow them to be OVERCOMERS like God planned.