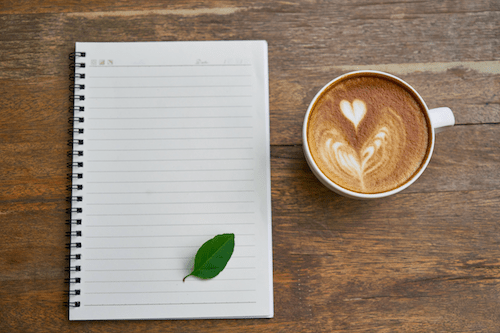 Sitting in church yesterday, I was reminded how God does His best work when we think He's not hearing us. When it is SILENT. 
It's an amazing life-methaphor we live in this world of hearing loss, we feel like no one is listening to us or helping during the times of our lives, or our child's life, when there is silence or little sound. We look around asking for help, seeking answers trying to find a way to HEAR. 
It's such a perfect metaphor for how life is in general. When things are quiet, when we aren't getting the answers we need or want, we often feel alone and abandoned. Yet, now I look back with a fondness for those times of silence and waiting. Not only because of Lexi's journey from deafness to sound, but because of the other trials I've faced. I have learned through a divorce, through growing up with a single mom, watching her die a hard death to breast cancer, to navigating careers, to raising my son who lives with ADHD, to being remarried and having Lexi, to her deafness and journey to cochlear implants...I have learned that God is doing His best work when He is silent. He is working on my behalf. He is growing my faith and asking me to be content in a time of development. 
You see we think of the silence as a devastating place. Physically, I would agree. Silence in our home means Lexi doesn't have her processors on. She is a bit more unruly. She cannot communicate as well. She has to read lips. She can't hear safety noises. She would never hear a fire alarm. She can't hear our laughter and she certainly misses out on her favorite sound in the world, MUSIC. 
However, the silent times in my faith walk and journey are actually times I now crave. Don't get me wrong, I'd love for God to speed things along and give me the answer...maybe only make me wait a few days. But through all I've endured in my 42 years of life, I have learned this. These silent times of waiting are absolutely when God is doing His best work in my life and in me. 
We had four months of waiting from the time Lexi was diagnosed to the cochlear implant surgery day. While that was the most grueling time, the beauty of watching her hear a bird chirping on the very first day she was activated, was worth a lifetime of waiting. I learned to trust God in the miracle He was doing. He also used that time of waiting as a reminder that there are real issues and gaps in hearing healthcare. He ignited a passion in me to give back and to help others HEAR. 
When my mom finally took her last breath and gave up her spirit, while it was one of the most grueling final six months of pain a human being took, the end game of watching her go to Heaven is something I'll never regret or forget. It changed my life forever. I realized how precious salvation is. I realized that there truly is a time when we will let go of this world and our eternity, forever, is either one place or another. God used that time to remind me that my decision to choose Him or not is critical and my life's course completely changed. 
When I started the charity in 2010, we got hung up in the IRS' delays in processing 501c3 applications to the point my attorney had to send additional correspondence and it was a year-long process. However, once status was granted in 2011, it launched a charity that has given others and myself more than I could ever imagine. This work at the charity has transformed my heart. 
So while you are waiting for answers regarding your hearing loss or a health scare, a decision about your child's education and future or a job, just sit and let God do what you can't do. Wait. Listen. Get into His Word and understand what He's trying to do in your life. You won't regret this time I promise. However, He promises these things to those who believe and have faith. Let go of your need to control the situation and lean into what God is doing inside of you and in your heart. 
TIPS WHILE YOU WAIT:
1. READ THE WORD. Don't worry, you don't have to be a theologian to get this one right. I recommend starting in the New Testament. Matthew, Mark, Luke & John. Jesus' letters in red are just what you need while you wait. Keep it simple. Get a modern translation Bible with devotions. Keep it short -- 10 minutes a day.
2. PRAY. Praying isn't a bunch of fancy words. You can pray while you walk, drive and brush your teeth. Thank God for all the blessings He's given you and then tell Him what is bothering you. Don't forget to pray for someone else. It will transform your heart.
3. SERVE. Do something for someone else. Go serve at our Hear the Music Clinic or another charity of your choice. Volunteer page HERE!
If you are scared, just come and meet Lexi. She's a child who had no speech, no sound and no way of communicating. Now, she's thriving using spoken language, hearing a whisper and loving every bit of life!  You've GOT THIS.