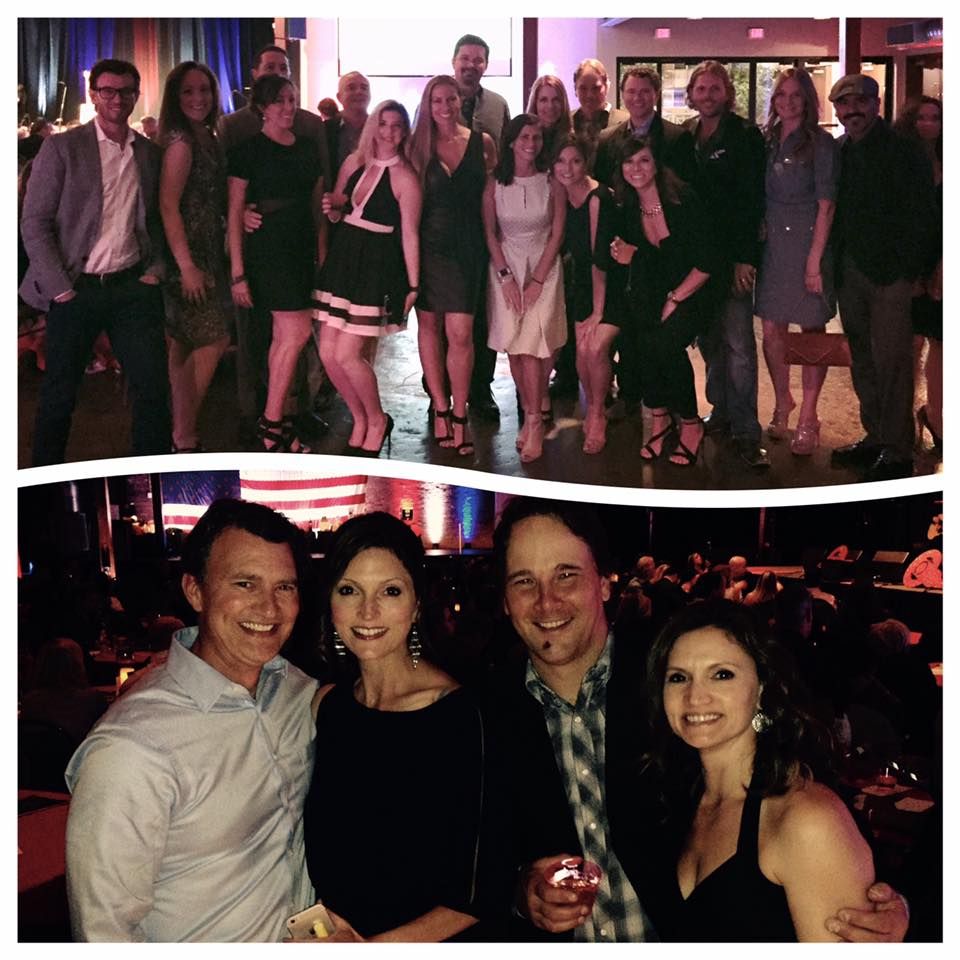 It's time! The Hear the Music Gala is our night to share our work with our donors and engage new Nashvillians with our work to help those living with deafness or are hard of hearing (HOH) to HEAR. 
The night is full of back to back fun and entertainment, so this is for guests to understand what to expect, what to wear, how to bid and more! 
Tickets are still available, so please share SongsForSound.com with everyone you know!
We'd first like to thank the following sponsors (much greater recognition at the event):
Cochlear Americas, Bakersfield Tacos, Brown-Forman, T&T Produce, Athens Distributing, Studio Bank, Black Tie Moving, Plow Network, Sertoma, FlyteVu, Continuum Financial, Plaid Rabbit, Ears4U, Ascent Audiology, Zerbst Family, Parham Family, Heart Plumbing, Hardaway Family, Schenkel Family, & the Dunlap Family. 
Saturday, April 27th
Marathon Music Works - 1402 Clinton St, Nashville, TN 37203
Cuisine: Fully sponsored/donated by Bakersfield Tacos
Menu
Appetizer
Chips
Salsa Verde
Roasted Tomatillo Salsa
Guacamole
Main Course/Tacos
Johnny Salad 
Short Rib Taco: Beef + Crema + White Onion + Queso Fresco + Cilantro + Radish
Hongos Taco: Mushrooms + Peppers + Onions + Cotija + Kale Slaw + Cilantro Buttermilk Dressing 
Assorted Cookies for dessert
Cocktails: Fully sponsored & donated by Brown-Forman 
Jack Daniels
Gentleman Jack
Woodford Reserve
Old Forester Bourbon
Cooper's Craft Bourbon 
Finlandia Vodka
Bacardi Rum
Tanqueray Gin
El Jimador Tequila 
Cointreau 
Josh Merlot
Josh Pinot Noir
Josh Chardonnay
Domestic and Craft Beers (Miller/Miller Lite/Yazoo/Hap & Harry's/Mama's Lil Yella Pils) 
YOUR GUESTS: EMAIL your guest list with First/Last Name, Email address by Friday, April 19th! 
email - pshanley@songsforsound.com 
FORMAT:
*Our Hear the Music Clinic will be on full display INSIDE the gala! Our very own Jace Chapman is our concierge for the evening! 
5:30 - 6 pm - doors open, registration - STEP & REPEAT for photographs w/ your guests! 
5:30 - 6:30 pm - dinner, drinks - buffet style
6:30 pm - MUST BE SEATED, SPONSOR RECOGNITION, SFS recognizes special guests
Pastor John Ragsdale of The Hills Nashville to say the evening prayer
Caitlyn Fisher presents her story
6:45 - 7:45 pm - Live Music! Rivers Rutherford, Andrew Pates, Eric Dodd IN THE ROUND!
7:45 - 10 pm - CASINO NIGHT! Blackjack, Texas Hold'em and more! Prizes for Texas Hold'em tourney winner and top (3) chips earners. 
9:30 pm - auction closes, pay, take your items
10 pm - END OF EVENT
CASINO:
This is for FUN, however, top THREE chip earners get to choose from door prizes. 
WHAT TO WEAR:
It's not our style to go with a formal attire, so our gala dress is a little between denim & diamonds and black tie. We call it COUNTRY CHIC OR COCKTAIL. 
Ladies - that little black dress, cocktail dresses, dress pants, jumpsuits are all acceptable. HEELS and cute shoes are a must with that amazing bit of jewelry from places like Kendra Scott in Green Hills! Shout out KS jewelry for donating a nice piece to our auction! 
Gents - button up shirt, jeans, jacket optional...cowboy hat? We say YES, if it's your thing! 
PHOTOS OF PREVIOUS EVENTS/ATTIRE
PARKING:
We recommend you UBER! We have limited parking.
We've partnered with Uber and Woodford Reserve for "drinking responsibly" to bring you $10 OFF an Uber! Code: e2jyi37
EMAIL: jvernon@songsforsound.com for the coupon/pass. 
AUCTION:
SIGN UP FOR CLICKBID MOBILE BIDDING HERE
Our AUCTION will be incredible! We are using CLICKBID so you can bid from your phone anywhere and everywhere the night of the event. We will have a large screen highlighting items and bids. 
BIG ITEMS: 
Week in HAWAII (Valentine's Day Week 2020)
(2) Eargo Neo sets of hearing aids  (2 sets, 2 in each set)
and day trips, gift certificates, jewelry, golf, golf bags & more!