BrittsClips & Songs for Sound Team Up to Help those Living with Hearing Loss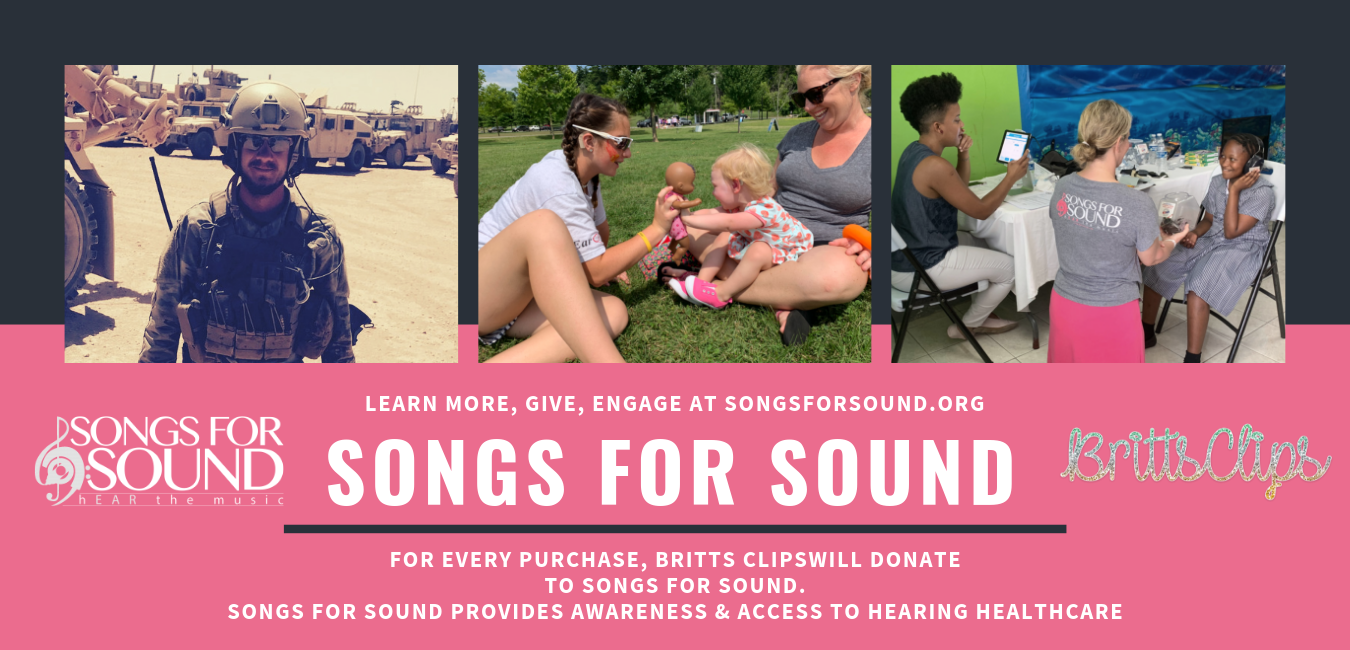 Company Overview
BrittsClips are fun, playfully blinking hair clips and accessories for kids. Inspired by cochlear implant devices that help those with hearing loss hear sound, they blink in celebration and support of the hearing loss community.
Our mission is to create awareness, unity and support for people who have hearing loss. Proceeds of each sale will go to Songs for Sound, a charity that provides care and technology to individuals with hearing loss.
Our Story
My youngest daughter, Britton, was born deaf. At 10 months of age, she received cochlear implants, which are surgically implanted medical devices that connect magnetically to her head and allow her access to sound.  We call them her "ears," and they blink with a green light to indicate they're working.
As a mother, I imagined all of the attention and confused stares that Britton would receive, given the general lack of awareness about cochlear implants (worn by less than .01% of the world's population). While grateful for the technology, I longed for Britton's hair to grow long enough to cover them, or for the day I could turn the blinking off. I just wanted her to look "normal." However, my fears of negative attention never came to pass. Because of the blinking green light, strangers confused her medical device with a blinking hair clip and would marvel at how cool it was. For as much as I worried about how Britton and her "ears" would be perceived, people actually wanted to look like her!  The idea for BrittsClips was born: to create fun, blinking hair clips to wear in unity with Britt's "new normal" appearance. BrittsClips include cochlear implant replica hair clips as well as hair clips in shapes like teddy bears and unicorns.  
We are endlessly thankful for this miraculous technology and are here to shed more light on hearing loss. So join us – wear a clip and Blink to Hear!
---