"It's for the Kids" ~John Hardaway

Coming THIS Summer, 2023! Hope Gatherings Events:
MRIs, Surgeries, Travel & More...Updates and tips for Cochlear recipients. (virtual event)
Hope Gatherings: Sounds for Sound - a Night at the Nashville Sounds Baseball Game (live event)
This is sponsored by our Hardaway's Hope Donors and sponsors.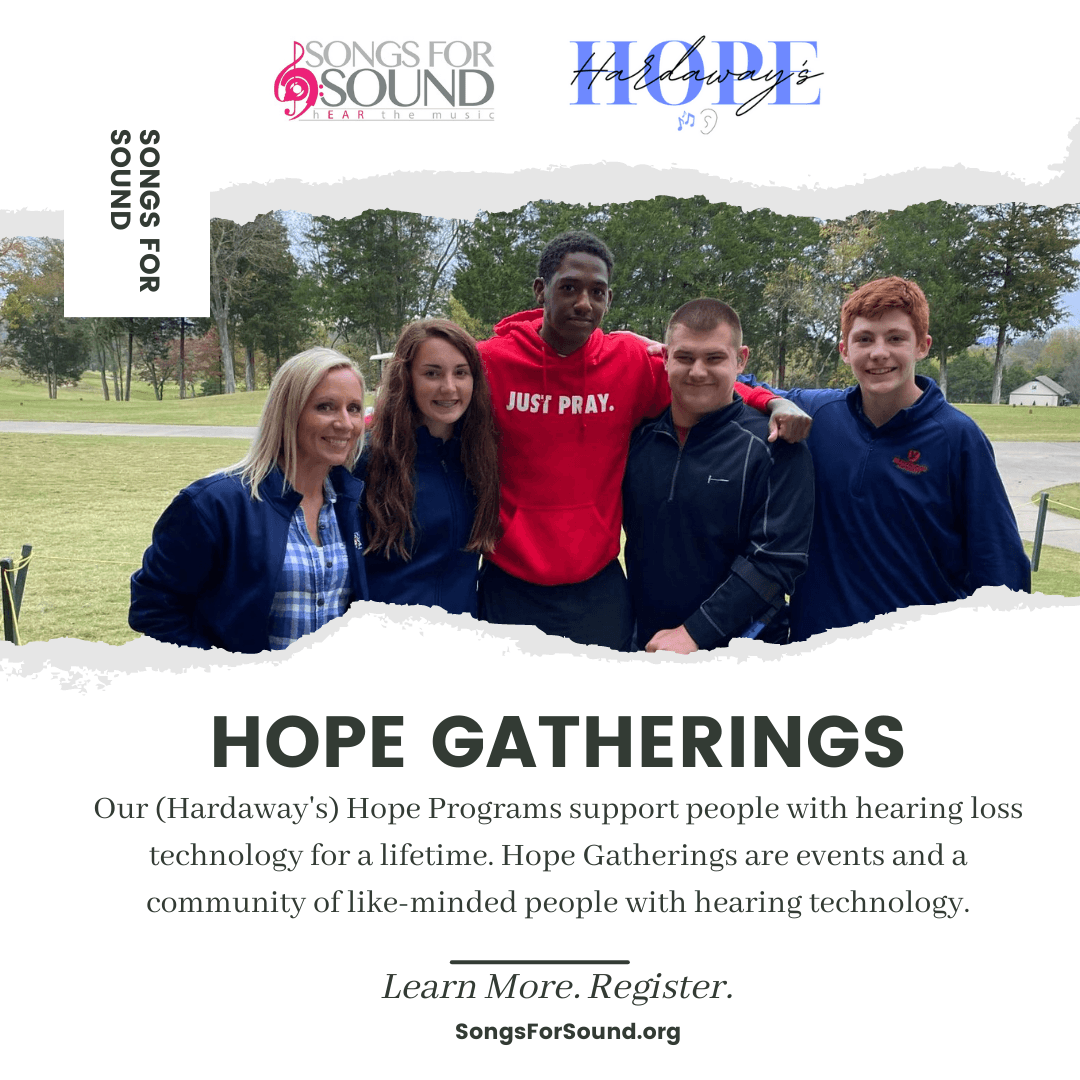 2021 Hardaway's Hope Charity Golf Outing PHOTOS
PASSWORD: Golf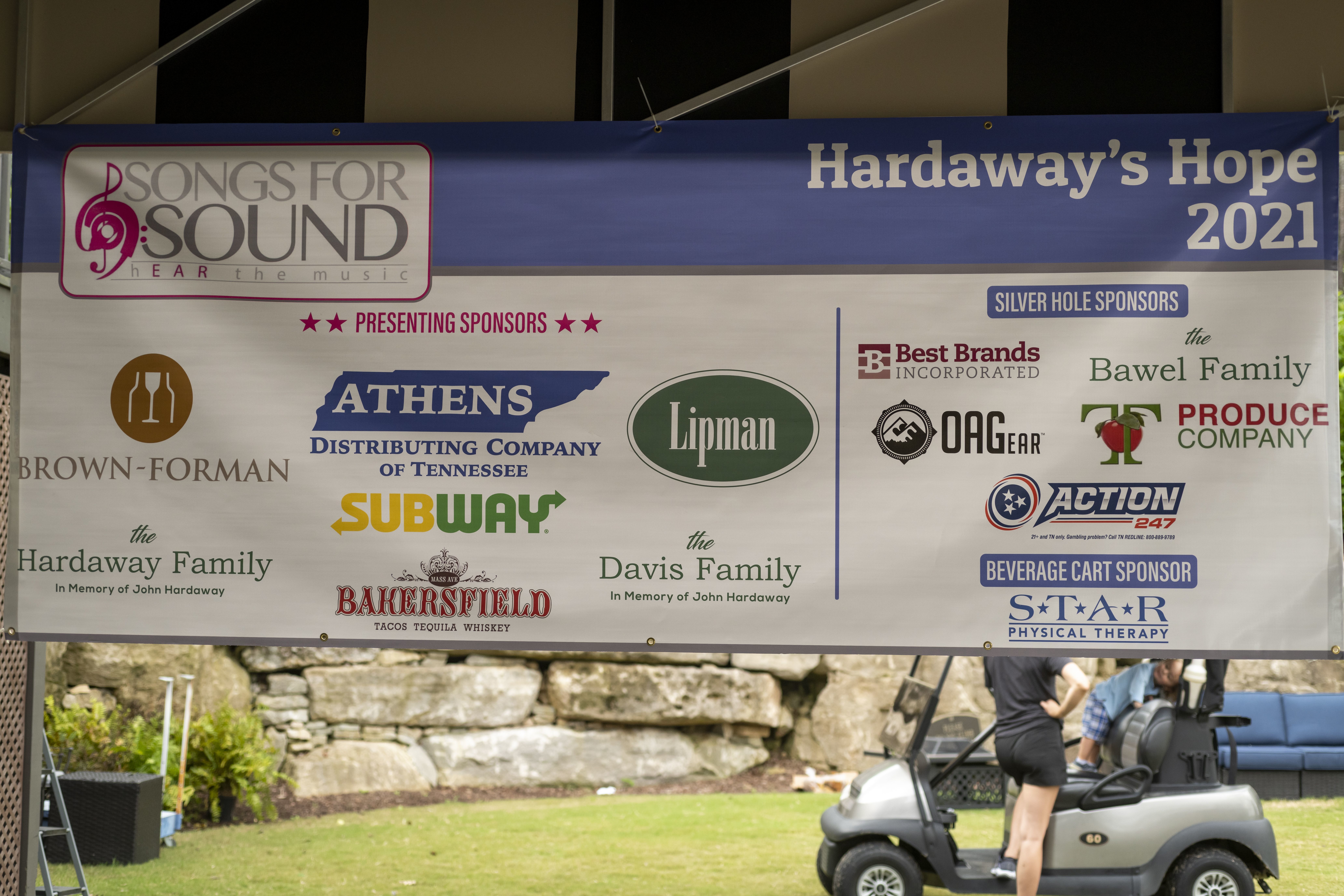 In Memory of John Hardaway
John Hardaway, an Emeritus and founding board member of Songs for Sound, passed away on September 2, 2019. He leaves a legacy of love, kindness, joy and humility. John, a 37-year employee of Brown-Forman, had a cochlear implant after losing his hearing as an adult. Faced with the inability to communicate in a sales career, John found himself helpless. John soon received his hope after being referred to Vanderbilt and his surgeon, Dr. David Haynes. John's passion for helping others, especially those living with hearing loss, left a footprint on others & our charity so deep and so wide, it will be felt for centuries to come. The roots of our charity all lead back to John's guidance, support and passion. 
For years, each time he and our founder, Jaime Vernon, met to discuss the mission, John would always pick up the tab saying "it's for the kids." 
For over a year, we've had a vision to build a Songs for Sound facility for those living with hearing loss founded on that notion - it's for those who need a safe place..it's for the kids, the adults, the veterans ... who all live with hearing loss & need a place to be together. A place for children with hearing aids and cochlear implants can be together, play together and learn together. A place where teens with cochlear implants and hearing aids, who are normally surrounded by normal hearing friends, can come together and enjoy being with others who get them. A place where adults with hearing loss can bond, share and help one another. A place where hearing and language flows freely even in the midst of something as devastating as the loss of sound. A place John would have loved. As John's wife Wendy said, "If John were still here, he'd help you build this."
Our hope is that this facility will represent John and all he has meant to the hearing loss community and to Songs for Sound; and that his name will be on this building. Your support will be tucked away into the John Hardaway Memorial fund until this vision becomes a reality. 
Anything above the cost of the facility will be in the program's operations fund. 
For land, building or equipment donations, please email Jaime Vernon at jvernon@songsforsound.com or contact her at 615.739.1194.
TO MAKE A DONATION (NON-EVENT DONATIONS):
Songs for Sound, Inc.
c/o John Hardaway Memorial Fund
330 Franklin Rd, Suite #135-A
Box #213
Brentwood, TN 37027
Or make a donation online...
---
John with his son, Tyler, to his left and fellow cochlear implant recipient, Tate, to his right.

John "hears the music" during his daddy/daughter dance with his daughter, Anna, at their wedding.

John and his favorite cochlear implant/ear surgeon, Vanderbilt Otologist/Neurotologist, Dr. David Haynes.